Planning For A Healthy Pregnancy
Hoping to win at Baby Roulette? Before you and your partner toss the birth control in the trash and embark on any serious babymaking efforts, you've got some important decisions to make.The choices you make right now are every bit as important to your future baby's health and well-being as the decisions you make after the pregnancy test comes back positive.
(page 2 of 3)
Three months ahead of time
Get a lifestyle makeover
If your idea of vigorous exercise involves wrestling with your partner for the TV remote, there's no time like the present to start being more physically active. Not only will you strengthen your heart and lungs -- two organs that get a considerable workout during pregnancy -- you'll also be better psychologically equipped to weather the emotional highs and lows of pregnancy.
>> Will exercise adversely affect my chances of getting pregnant?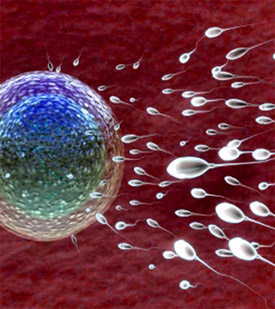 If you're carrying around a few extra pounds, this is the perfect time to deal with that problem, too, and reduce your risks of experiencing certain types of fertility problems and pregnancy complications. (Studies have shown that women who are significantly over- or underweight face an increased risk of infertility, and overweight women face an increased risk of requiring a cesarean delivery or experiencing other pregnancy-related complications).
>> What is a healthy weight for optimum fertility?
Of course, crash dieting is a definite no-no. That can send your body into starvation mode, which will hamper -- not help -- your chances of conceiving anytime soon.
Nutrient check
Your baby needs a whole cocktail of nutrients in order to grow and develop -- nutrients that you may have a hard time serving up if you end up battling morning sickness during your first trimester. That's why it's important to try to "stockpile" as many as these nutrients as possible prior to pregnancy.
>> The preconception diet: Eating right before conceiving
At the top of your nutrient wish list should be folic acid -- a "miracle nutrient" that has been shown to dramatically reduce the incidence of such neural tube defects as anencephaly and spina bifida if taken in the months leading up to and during the first trimester of pregnancy. How much folic acid you need will depend on your individual and family health history: if you've previously given birth to a baby with a neural tube defect or if you have epilepsy, anemia, insulin-dependent diabetes, or certain other health conditions, your healthcare provider may recommend that you consume a higher than average amount.
---
On the next page: WHEN YOU'RE READY TO START TRYING