You Can't Put A Price Tag On Miracles
The "distressed baby" statement by AOL's CEO has hit a nerve with not only the baby's mother, but others who question the decision to call out specific medical cases to highlight the need to reduce benefits in other areas. These moms know how priceless "distressed babies" are because they've lived through it.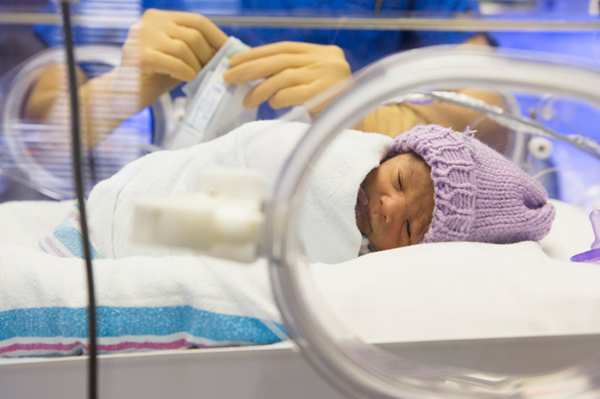 "Ultimately, what is the price of a baby's life?"
Tim Armstrong, the CEO of AOL, has made headlines due to recent planned benefit reductions for his employees. The outcry isn't for the reductions themselves, but because of the reasons he gave, as he planted the blame on the tiniest beneficiaries of the company's health care plan — premature babies who needed extensive (and expensive) medical care from birth. The mother of one of those babies has spoken out, explaining how his statement, which was seemingly benign to him, only served to minimize their struggle, and hearing his casual, yet weighty, remark, caused her to relive the first harrowing touch-and-go months of her baby's life. What gives this CEO the right to highlight one family's struggle (even though the terms were general), and ultimately, what is the price of a baby's life? These moms know all too well the frightening challenge of a baby who needed lots of help from birth, and they too are disappointed with Armstrong's choice of words.
Kelly's story
Kelly, who is published under the name Inez Kelley, lives in Michigan and has experienced three so-called "distressed babies" — a singleton girl and fraternal twin boys. The combined birth weight of all three? 10 pounds. Her first child was born five weeks early and spent 10 days in the NICU (to the tune of $100,000), but was healthy and is now a high school sophomore, having suffered no ill effects from her early birth.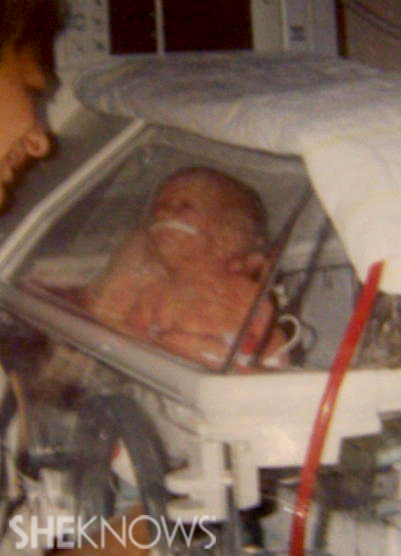 Her twins, however, are a different story. The couple struggled for two years to have another child, spending money out of their own pockets to try to beat the odds. However, they hit a major roadblock. "An ectopic pregnancy destroyed one fallopian tube and essentially killed our dream," she explains. "The remaining tube had been considered the less favorable to lead to conception due to massive scarring. Thousands of dollars wasted."
They had decided to move on and parent their one child when they were surprised by a pregnancy test that revealed two lines. Instead of happiness, they were at first terrified, as they had been told her remaining tube was bogged down with massive scarring. An early ultrasound, however, revealed that the gestational sac was where it belonged — in her uterus, and not in the damaged tube. "Two weeks later, we found the heartbeat… and an extra," she remembers. "Somehow, two separate eggs had been fertilized naturally and found their way through the minefield of fallopian scarring and settled right where they should have. There was no medical explanation for anything to have passed through my tubes. My twins should not be here. They were a miracle. Now we were excited."
Her pregnancy passed uneventfully until she was 29 weeks and a sudden spike in her blood pressure sent her well-managed pregnancy into an emergent one with her twins being delivered at 30 weeks. "They were kept in separate sections of the NICU based on their health needs," she shares. "Every day we learned a new word: surfactin, steroids, brain bleed, orthopedic splints, PDA heart valve issues, failure to thrive. Failure to thrive. That one was the scariest. The hospital sent clergy to sit with us because it was a possibility that we'd only have one survivor to take home eventually. But my boys are fighters. They'd hit rock bottom and bounce right back up."
They remained in the NICU for 52 days and racked up a half-million dollar hospital bill. And they were faced with months of medical care and therapies after their discharge — help that was covered under West Virginia's Birth to Three program, which qualified children based on birth weight instead of income. Fortunately, the twins qualified easily. "For three years, they benefited from that service," she says. "The total cost, had we had to cover it, would have been well over a million dollars. WV might be backward in many ways, but they came through for my twins like knights on white horses."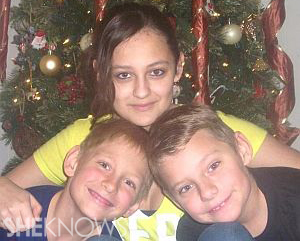 Twin B is still in speech therapy and Twin A has been diagnosed with mental illness, with a brain bleed he suffered as a newborn as a likely cause. "But his prognosis is good," she tells us. "There is no reason to think that he cannot be a functioning, compassionate, tax-paying adult one day, with a job, a family and a full life. His goal is to work with animals."
As far as Tim Armstrong? If she had the opportunity, she'd ask him the following: "How much is a child's life worth to you, sir? Will you personally face the next mother who delivers a one-pound baby and tell her that her child isn't worthy to live?"
Continue on to read Lisa's story >>