Make the Big Game more exciting for little fans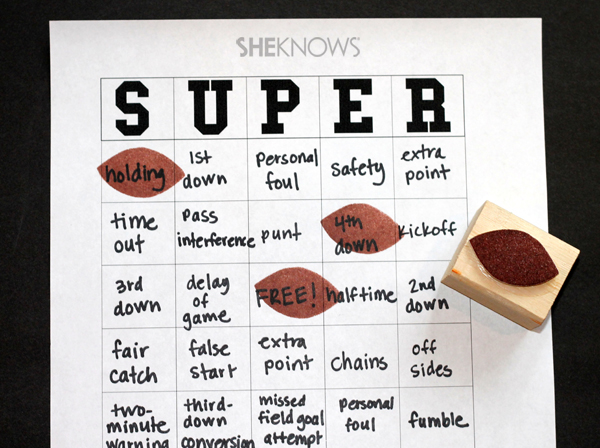 Football parties on the day of a big game can be super fun for adult fans, but for kids who don't totally understand the game of football, they can be a little boring. This year, engage the kids in a game of bingo in which plays in the big game relate directly to spaces on the bingo cards. It will entertain even the youngest fans.
Big-game bingo for kids
For 10 players

Supplies:
20-30 pieces white card stock
1 piece fun foam
Scissors
Glue
10 2 x 2 x 4-inch wood blocks
Brown ink-stamp pads
Markers
Prizes
Directions: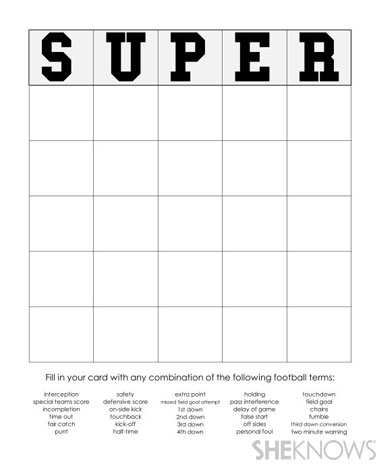 Print out 2-3 bingo cards for each of your players. The cards are blank by design, so that each player can create his or her own bingo card using 25 of the 30 terms listed at the bottom of the card, in any layout desired. Players should fill in their own cards on game day.
To create the football-shaped ink stamp, simply cut a football shape from fun foam and glue it onto a wood block. Allow it to dry. Use it as you would a regular ink stamp.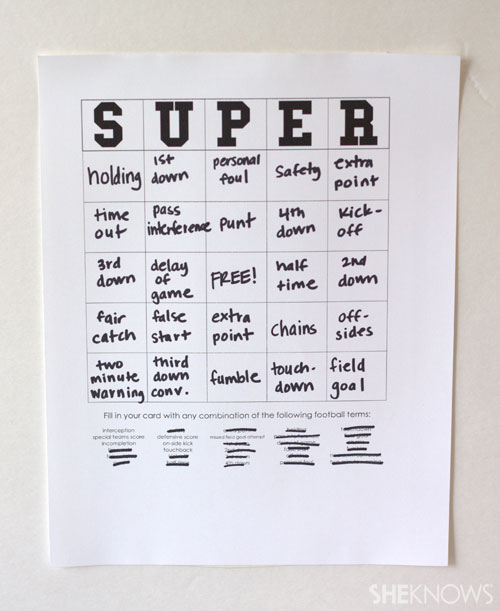 Before kickoff, have each player fill in his bingo card — in any order he chooses — using 25 of the 30 football-related terms on the bingo card. Then, he should simply mark off a space using a football stamp whenever the named event happens during the game. Before each game, determine your own house rules for what constitutes a bingo — such as an X, a postage stamp, a blackout or a traditional line. Whenever someone gets a bingo, she wins a prize, and then everyone creates new cards. Play until the big game is over. If no one gets a bingo, the player with the most spaces marked wins. Name as bingo referee the most knowledgeable adult football fan in the room. The referee will handle any disputes before and during the game.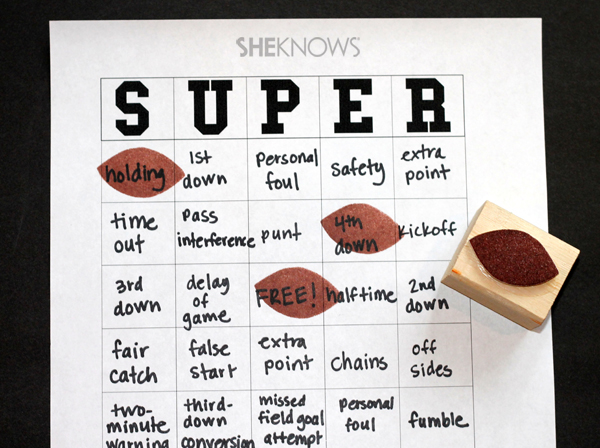 More fun games for kids
7 Fun kids' party games
8 Exercise games for kids
How to plan an educational game night