Make Friends With Pen And Paper
Connect your child with a pen pal for an enjoyable, old-fashioned educational experience — no electronics allowed!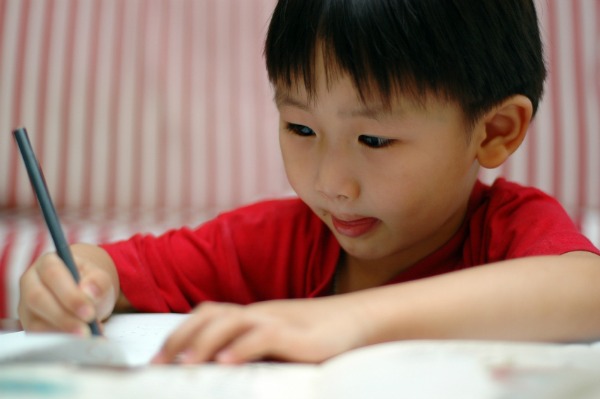 Lasting friendships and new traditions
Anna was in the third grade when her Girl Scout troop hooked her up with a pen pal several states away. "I never expected to keep my pen pal, but I did," says Anna. "It's been 27 years, and we have met in person about four times." Anna and her pen pal have daughters that are close in age, and now they correspond with each other to carry on the fun tradition.
Not just for girls
Bob was in the fifth grade "many, many years ago" when he found a pen pal through the personal ads in the Pack-o-Fun magazine. Fred was introduced to his pen pal thanks to an elementary school project that paired students from his class with kids from another district.
"The pen pal project was an exercise in letter writing and cursive skills, but it turned into much more for me," says Fred. "Since our schools were within driving distance of each other, my pen pal and I became great friends." Fred and his pal have since connected electronically. "Email has replaced our written letters, but we still look forward to our annual, old-fashioned Christmas card."
Why snail mail?
We can easily connect with people via cell phones, computers and other electronic devices, so why bother with pen and paper? For two reasons:
Writing skills matter. "Writing letters at such a young age enables students to gain writing experience that is so important in today's world," says publisher and author Patrice Tartt.
Getting mail rocks! Our kids are accustomed to instant gratification, and receiving 24/7 electronic notifications is no big deal. Receiving a real live letter in the mail, on the other hand, is a really big deal — even bigger if there's a photo enclosed!
Make a connection
You can help your child connect with a pen pal from across the country or around the world.
Friends and family. Touch base with an old friend or relative who has kids around the same age as your own. This way, you can ensure that your child is involved in a correspondence that is safe.
Pen pal sites. Check out reputable pen pal groups such as PenPal World and International PenFriends. These organizations connect millions of pen pals for a small fee.
Local clubs. If your child is a member of a group such as a homeschooling association, scouts or 4-H, you can use the club's resources to find a pen pal.
Seniors and soldiers. Your child's letter can make someone's day brighter. Connect with a soldier at Military Pen Pal or with an elderly resident at a nearby nursing home.
More parenting tips
Raising a daughter with high self-esteem
How to get your child interested in playing a musical instrument
Make time to read to your child