Unique And Fun
Pregnancy Photos
These pregnant moms had some serious fun with their baby bumps in these crazy, cool — and yes, even a few awkward — maternity photos. From amazing underwater pictures to that famous "fetal footprint" picture, you have to see our pick of the top 20 craziest maternity photos…ever!
(page 2 of 2)
Blooming flower baby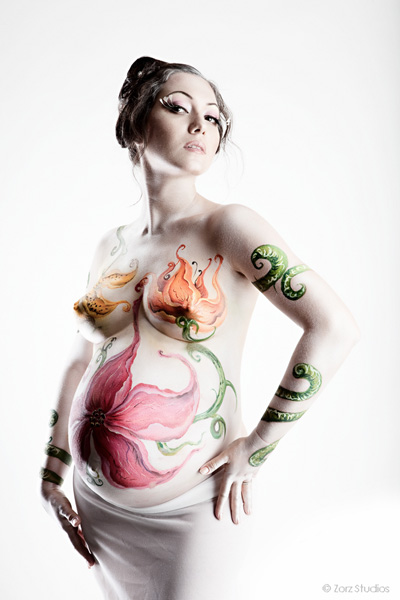 This mom turned her body into a blooming flower, courtesy of body painter Anastasia Durasova. Her baby bump is truly a work of art!
Sympathy weight (or make that sympathy watermelon!)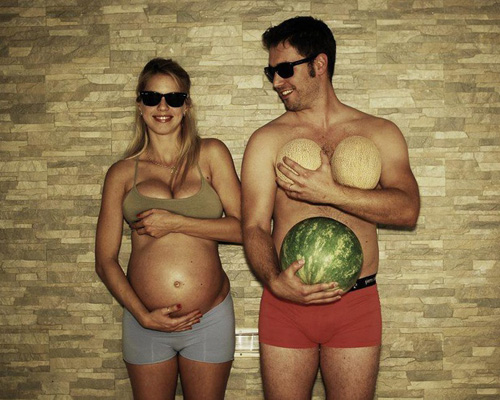 This couple got the guy in on the fun in this cute maternity photo shoot! The dad-to-be shows off his "sympathy weight" as he holds a watermelon over his stomach and melons over his chest.
Boy or girl?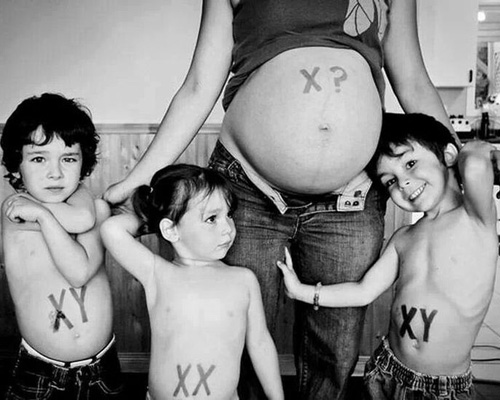 How cute is this? This photo is perfect if you are expecting a delivery surprise! The mom has "X?" painted on her baby bump, while her adorable kids have "XY" and "XX" painted on their cute bellies.
What are you doing to me, Ma?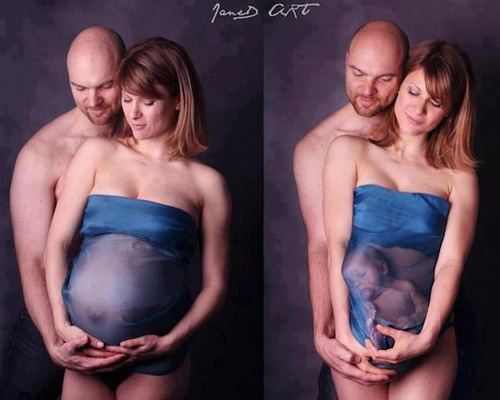 We can see what the parents are going for in this photo series; however it looks like the baby isn't quite having fun as he is cradled awkwardly in the blue sheer fabric.
I did this!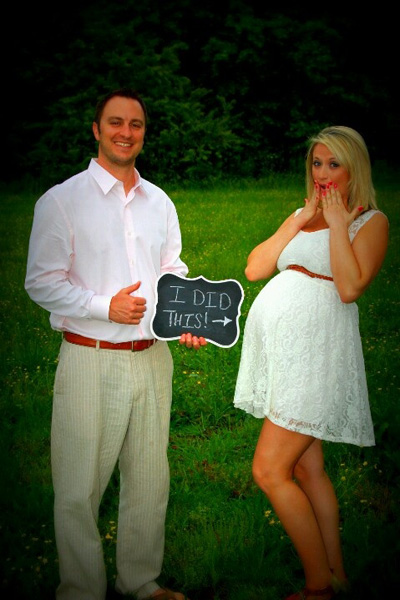 This would be a cute way to announce your pregnancy news…as long as your first grader doesn't see it and ask for you to explain in detail exactly how he did that. Oops.
Bump in the road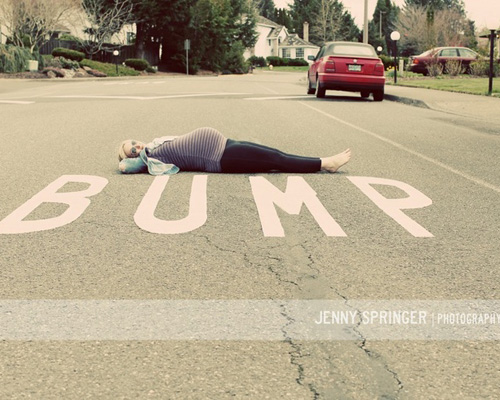 Baby bump ahead! This photo is creative and fun — and is sure to slow down traffic.
Egyptian baby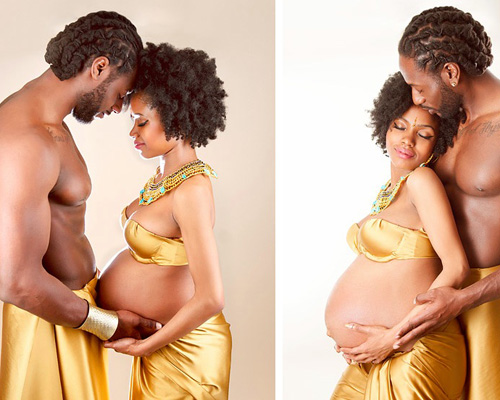 This couple got the dad-to-be in on the fun! "Mommy-to-be was a fashion stylist, and she'd envisioned an Egyptian theme for her maternity portraits," Kormos told us. "She personally designed the costumes and accessories. Just imagine the newborn session!"
What's in your belly?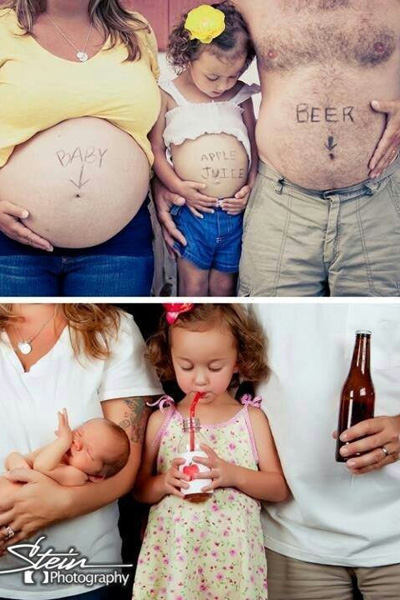 What's in your belly? Mom has a baby, sister has apple juice and daddy has beer! The next photo in the series shows off the newborn baby — as dad holds a beer and sister drinks her apple juice. Cute!
A pregnant clown isn't creepy… or is it?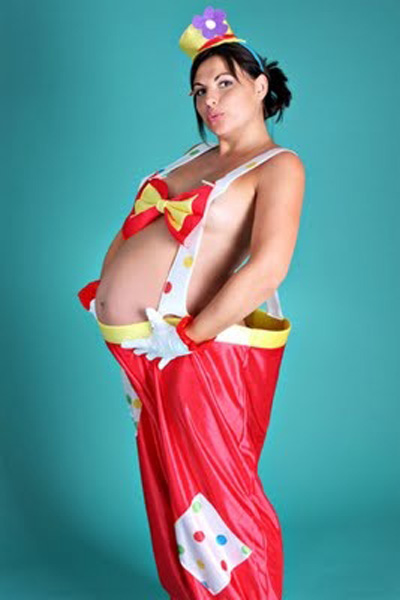 Just when you thought a clown couldn't get any creepier! We can't quite figure out if she is trying to be sexy… or funny? Either way, you may never look at a clown the same way again!
I got a turkey!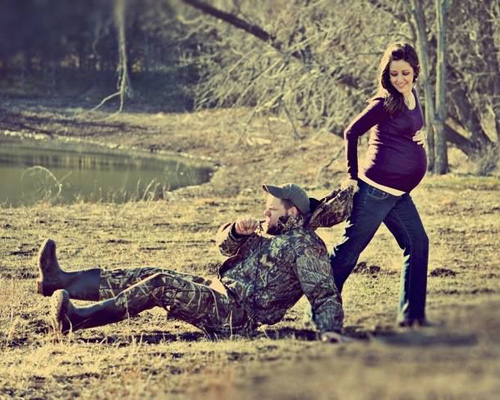 Honey, it's time! Look what this expecting mom hunted down on her way to the hospital!
More parenting humor
Awkward family fights: A video compilation
13 Hilarious sleeping kid photos
20 Baby photo fails that made us ROFL