Unique And Fun
Pregnancy Photos
These pregnant moms had some serious fun with their baby bumps in these crazy, cool — and yes, even a few awkward — maternity photos. From amazing underwater pictures to that famous "fetal footprint" picture, you have to see our pick of the top 20 craziest maternity photos…ever!
Air pump baby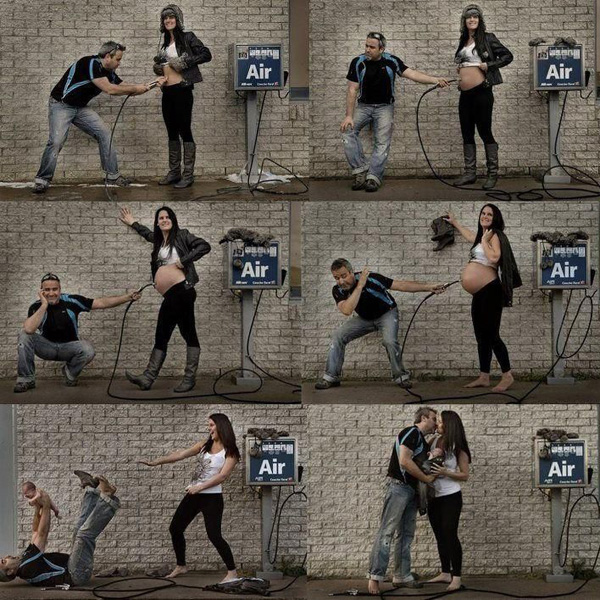 Photographer Patrice Laroche had fun in this series of maternity photos with the mother of his child, Sandra, as he documented her pregnancy as he "pumped" up her growing baby bump until… poof! Their baby daughter Justine arrived! This is such a fun way to capture each stage of the pregnancy!
Mommy mermaid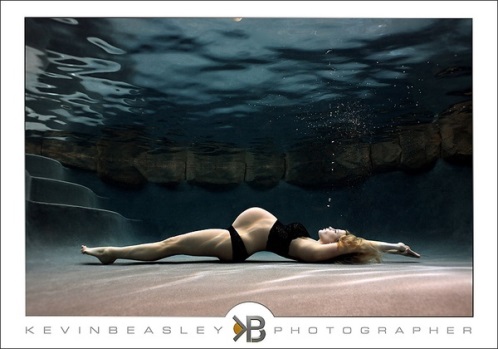 This is such a gorgeous shot of a pregnant mom underwater, with the silhouette of her baby bump framed against the blue water. I'm not only impressed that she was able to maintain this pose in the water, but how did she keep her face from looking scrunched up and weird? Perhaps she really is a Mommy Mermaid…
The famous fetal footprint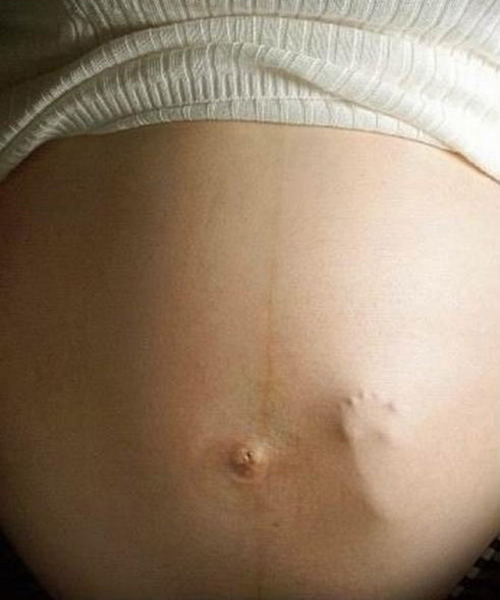 This photo has been circulating the web for quite some time, with much debate as to rather it is real or Photoshopped — but no one knows for sure! In fact, Snopes says that they "do not as yet have any information about the origins of this picture." What do you think?
Brr baby! Cool Alaska maternity photos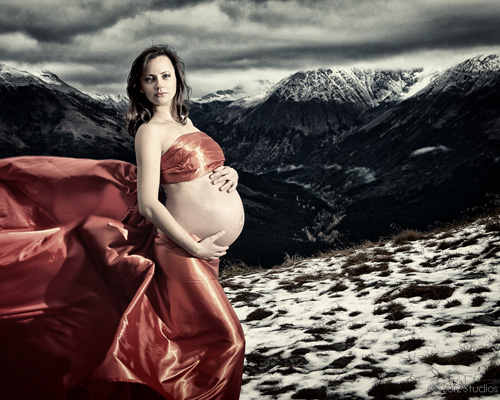 These maternity photos are gorgeous — and we have to give serious props to the expecting mom who bared (almost) all in the snowy landscape in Alaska. "Everyone worked in tandem: One person was handling the flash, someone would keep her wrapped in coats while I was testing the lights and composition, another person would give fabrics a flow, and once everything was ready for a scene, I'd give a signal to reveal the mom," said Ed Hafizov, creative director and photographer at Zorz Studios. "I shot for about 10 to 20 seconds, then she was wrapped up again and given a hot drink from a thermos while I was analyzing the output or preparing to the next scene."
Ballerina baby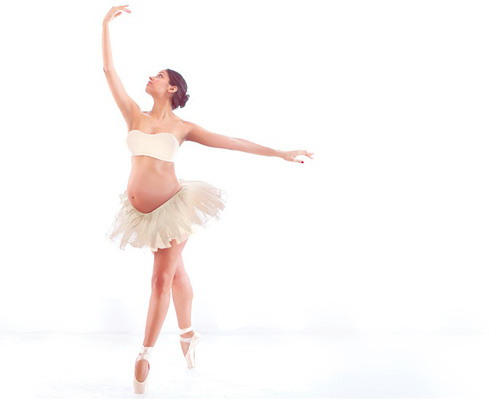 "Our babies inspire us even before they're born. This mommy-to-be hadn't been on point for 10 years, but she was determined to try again as a special gift to her little girl," said Sophie Kormos of Michael Kormos Photography. "I'm sure this image will hold a special place in Mommy's heart, as well as her little ballerina's."
Fifty shades of… pregnant?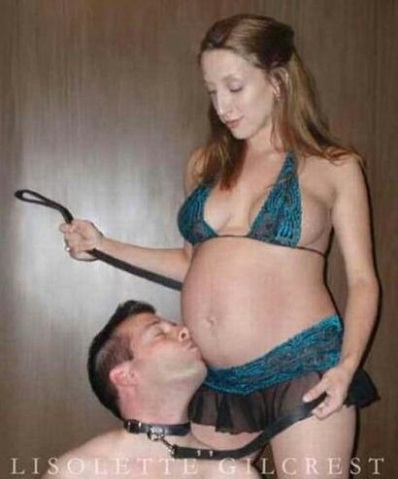 This expecting couple was ready to prove that just because you are pregnant doesn't mean you still can't be kinky! This Fifty Shades of Grey-inspired maternity photo is not for the timid — and let's hope the baby never gets a look at this picture once he's older, because that could get a little awkward.
WTH maternity photo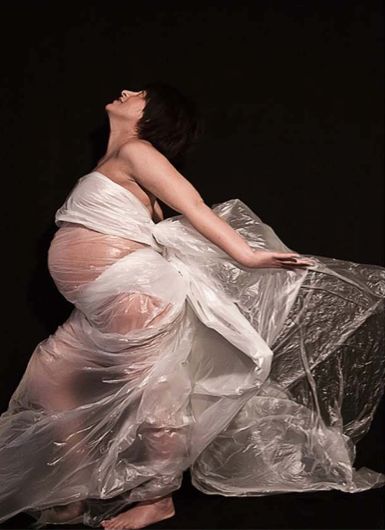 We aren't sure what inspired this expecting mom to wrap herself up in a white trash bag and strike this awkward pose… but we are sure glad she did! We can't stop looking — and giggling.
Yep, I'm huge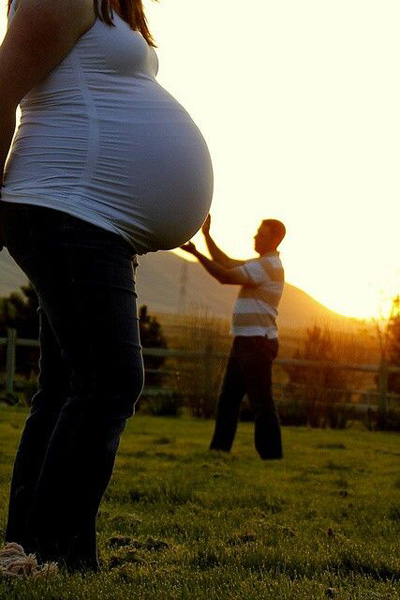 In case you didn't already feel huge, this hilarious maternity photo would do the trick! The dad looks tiny as he stands in the distance with his hands up to Mom's "due any minute" baby bump.
Next up: More crazy, cool and unique maternity photos >>