Why Can't Mom Have Fun, Too?
It's hard to believe, but it's time to bring out your Elf on the Shelf again! We can't seem to get enough of that crazy guy and his antics. Some people simply hide their Elf each night, but there is a whole different crowd that takes Elf on the Shelf to new levels of daring and whimsy.
(page 8 of 25)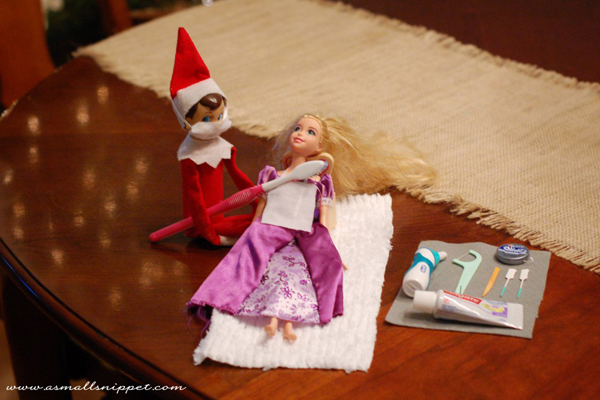 Your Elf on the Shelf is moving in and taking over for a whole month. Shouldn't he make himself useful and get a real job? LeAna of A Small Snippet discovered her elf had taken on the role of dentist for the dolls in the house. She became highly suspicious when he only seemed to examine the Barbie dolls.