Why Can't Mom Have Fun, Too?
It's hard to believe, but it's time to bring out your Elf on the Shelf again! We can't seem to get enough of that crazy guy and his antics. Some people simply hide their Elf each night, but there is a whole different crowd that takes Elf on the Shelf to new levels of daring and whimsy.
(page 7 of 25)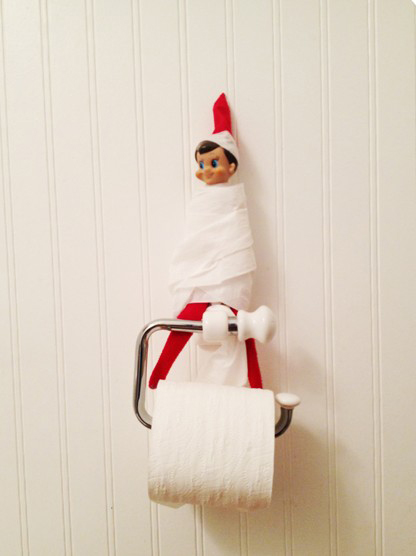 Just when you thought Elf on the Shelf was all about the glam and the pampering, he goes and gets himself into a touchy situation in the bathroom. Tied up in toilet paper? That's how Natalie of NatalMe found her elf one day. And he wasn't naming names, either. We highly suspect Buzz Lightyear.