Why Can't Mom Have Fun, Too?
It's hard to believe, but it's time to bring out your Elf on the Shelf again! We can't seem to get enough of that crazy guy and his antics. Some people simply hide their Elf each night, but there is a whole different crowd that takes Elf on the Shelf to new levels of daring and whimsy.
(page 5 of 25)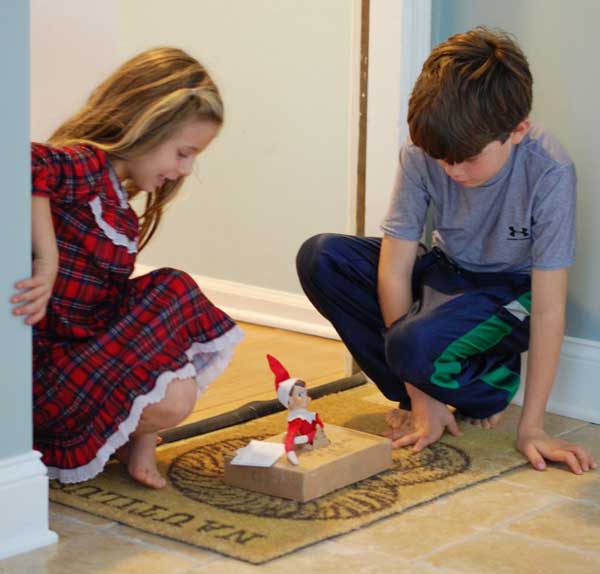 Whether your elf is making his big debut this holiday season or he's been around the block a few times, the anticipation of his arrival is a special event. LeAna of A Small Snippet captured the moment of arrival as her little ones eagerly waited for her to take their elf from his box.