Why Can't Mom Have Fun, Too?
It's hard to believe, but it's time to bring out your Elf on the Shelf again! We can't seem to get enough of that crazy guy and his antics. Some people simply hide their Elf each night, but there is a whole different crowd that takes Elf on the Shelf to new levels of daring and whimsy.
(page 4 of 25)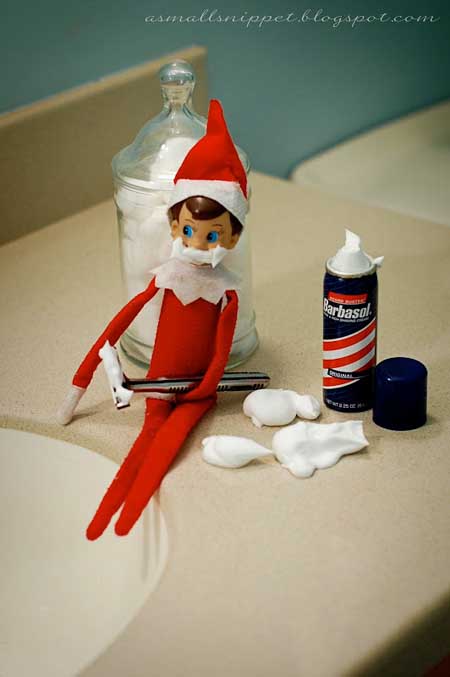 Your man may not spend tons of time grooming in front of the mirror, but the Elf on the Shelf? He has a reputation to uphold. This elf was caught in the act of shaving by LeAna of A Small Snippet, and he looks pretty proud of himself for his good grooming habits.