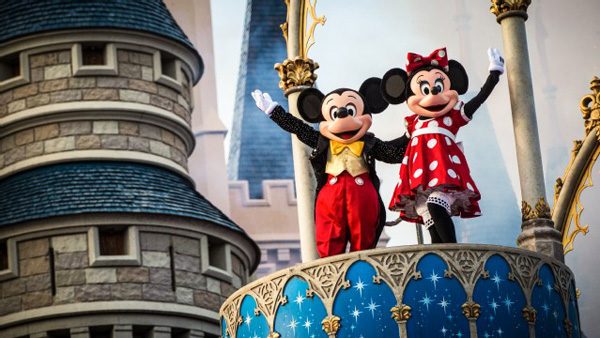 Disney: Doing it right!
You probably know Walt Disney World is big – but did you know it's bigger than the island of Manhattan? With four theme parks, two water parks and more than 20 Disney Resort hotels, there's a whole lot of fun to be had.
Do a little legwork up front and your Disney experience will not only be more enjoyable, but also more affordable. Check out our insider tips for planning a budget-friendly Disney vacation right here.
Stay at a Disney resort
Travelzoo's senior editor, Gabe Saglie, recommends staying on property at Disney World. While the price point on property tends to be a bit higher than other resorts in the area, Saglie says what you're paying for is a more seamless Disney experience, including lobby gift shops featuring genuine Disney paraphernalia, regular complimentary shuttles to all the parks and bonus hours at the theme parks.
"What's more," says Saglie, "each resort is themed, making them especially family and kid-friendly. The newest resort, for example, dubbed Art of Animation, recreates scenes from four popular Disney films, including Radiator Springs from Cars and the underwater world in The Little Mermaid. To boot, the Animal Kingdom resort has real-life animals like giraffes and zebras trotting right outside your room!" So, depending on your budget, Disney World offers numerous options and unique experiences gained only by staying on property.
Don't try to do it all
There's so much to do at Disney World that it's impossible to see and do it all in just one visit. Orlando-based travel agent Siera Duiser with Destinations to Explore, an Authorized Disney Vacation Planner, recommends that her clients not try to over-plan their visit so that they can stop and enjoy the magic that happens every day.
"It's important to have a plan as far as knowing which parks to visit, which attractions are most important to your family, and scheduling your dining reservations, but if you over-schedule your day, you can actually miss out on the 'experience,'" Duiser says.
Pack wisely
If you've ever spent any time at an airport baggage claim, you know how tricky it can be to spot your luggage among the other identical bags. Avoid the hassle by packing the essentials in a colorful suitcase like this raspberry-colored Spinner from American Tourister, the official luggage of Walt Disney World and Disney Land Resort.
Tip
Take American Tourister's simple quiz to find out what type of luggage works best for you, then enter for your chance to win a Walt Disney World or Disneyland vacation and luggage from American Tourister! Click here to get started!
Use a travel agent
There are some extra perks for first-time visitors booking with a travel agent. Duiser says she makes the experience go smoothly for her clients by being the single point of contact for questions, helping with scheduling dining reservations and making recommendations for every aspect of their vacation such as at which resort to stay, at which restaurants to eat and which parks to visit to see their favorite characters.
Take advantage of Disney tips and tools
More Disney travel tips
How you can afford a trip to Disney
Disney World vs. Disneyland: A parent's guide
Family's guide to a 3-day Disney adventure
Image credit: Courtesy of Disney.com