Pregnant Celebrity
Photo Gallery
Happy Wednesday Hump Day — also known to us as Celebrity Baby Bump Day! We have rounded up new photos of the cutest pregnant celebrities of the week, including Jennifer Love Hewitt, who is due to give birth next month. Pregnant Rachel Zoe joins J-Love in the "Third Trimester" club, while newly pregnant celebs Kerry Washington, Drew Barrymore and Kendra Wilkinson round out our photo gallery.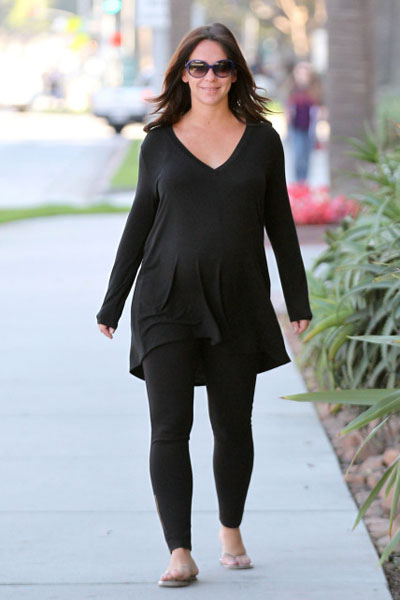 Jennifer Love Hewitt
Pregnant Jennifer Love Hewitt was spotted for the first time in several weeks out in Los Angeles, wearing black leggings paired with a flowing black tunic top and blue-rimmed sunglasses.
The 34-year-old actress is due next month with her first child with her fiancé, Brian Hallisay. She told E! News that she is keeping the gender of her baby a delivery surprise. "It's one of life's last great surprises and I want to be surprised," she said.
Hewitt also revealed that she is embracing her new pregnancy curves. "Your body goes through a lot of changes. You feel a lot of things hormonally. There are surges, there are aches, there are pains, there's swelling — there's all of that stuff," she said. "But it's all really beautiful because it's for a purpose. It's something you either embrace or you don't embrace and I've embraced it."
It sounds like Hewitt will have plenty of time to bond with her newborn, as her Lifetime show The Client List has unfortunately been canceled after two seasons.
Next up: Rachel Zoe is already 9 months pregnant!