Cute Keepsakes For A Special Christmas
From couture to handmade, these 25 baby's first Christmas ornaments make the perfect gift. Commemorate this special milestone with a keepsake.
Whether it's your little one's first Christmas or you're looking for the perfect keepsake gift, you'll love this collection of ornaments. Baby's first Christmas ornaments can be passed down through generations, marking a special time for the family. Start your own tradition with one of these fabulous keepsake ornaments.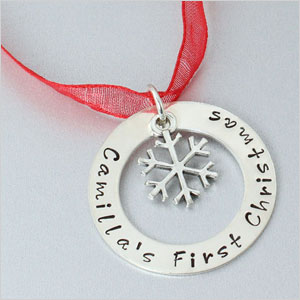 Order a sterling silver snowflake ornament personalized with your baby's first name. This is an elegant keepsake your child will treasure as she grows. (Etsy, $40)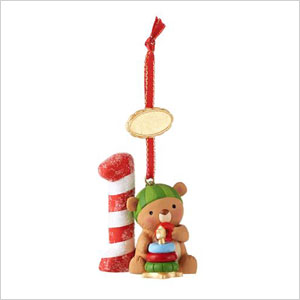 This collectible first Christmas bear ornament is the first in a series, making it a wonderful gift for new parents. (Hallmark, $13)
3
Delicate moon with initial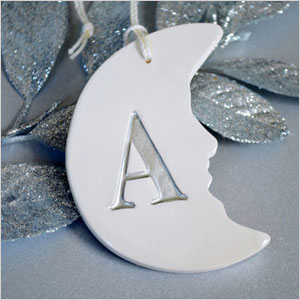 If you prefer a more delicate statement for baby's first Christmas, try a cute moon ornament personalized with baby's first initial. (Etsy, $19)
4
Silver and glass pendant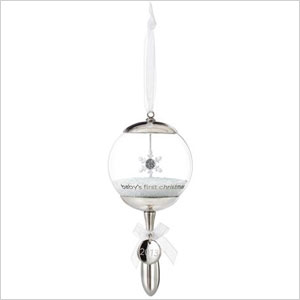 For a very special first Christmas ornament, try this silver and glass bauble as a gift or for your child's first keepsake. (Hallmark, $20)
5
Winnie the Pooh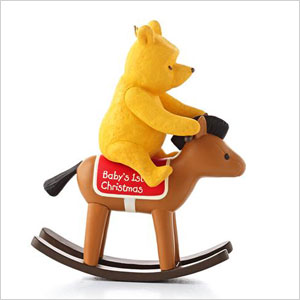 If you're a lifelong fan of Winnie the Pooh, you'll love this sweet Pooh bear baby's first Christmas ornament. (Hallmark, $15)
6
Laser-cut wood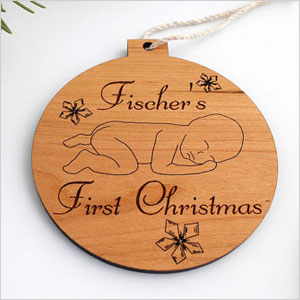 Honor your child's first Christmas with a sweet laser-cut wood ornament personalized with his name and a cute baby image. (Etsy, $25)
7
Waterford carriage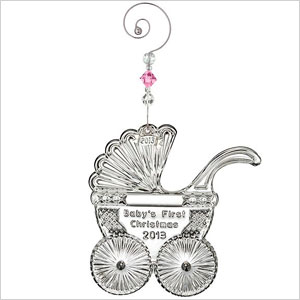 For the ultimate holiday baby keepsake, decorate your tree with a Waterford crystal baby carriage ornament. (Macy's, $75)
8
Personalized penguin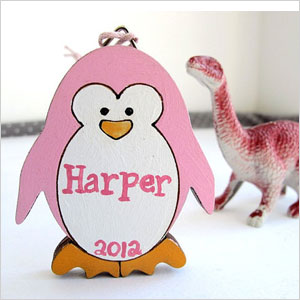 Perfect for a baby or an older child, this personalized penguin ornament makes a lovely addition to a rustic Christmas tree. (Etsy, $5)
9
Silver baby carriage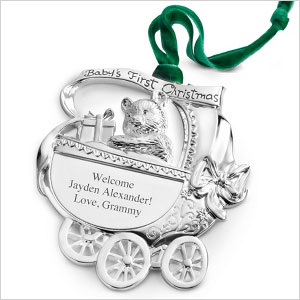 For a beautiful personalized gift that's great for grandkids and other little loved ones, try this silver baby carriage. (Things Remembered, $20)
10
Felt animals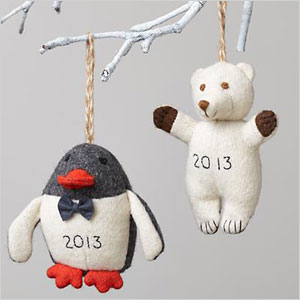 Commemorate your little one's first Christmas with a sweet felted animal ornament personalized with the year. (Land of Nod, $8)
11
Mickey's first Christmas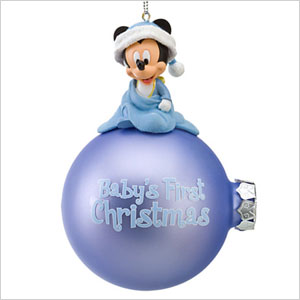 Delight a Disney fan with this sweet Mickey's first Christmas ornament. (Disney Store, $15)
12
Year celebration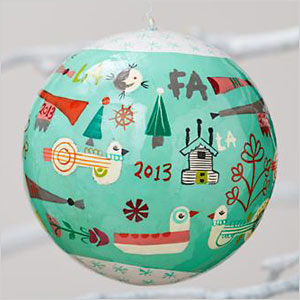 If you have a baby born early in the year, celebrate an entire year of milestones with this "very good year" ornament. (Land of Nod, $10)
Up next: 13 More ornaments for your new baby >>