Pregnant Celebrity
Photo Gallery
Happy Wednesday Hump Day — also known to us as Celebrity Baby Bump Day! What was in the water in Hollywood this week? We have a whole new crop of pregnant celebrities, including Scandal star Kerry Washington, who dressed her baby bump in a black floral dress as she hosted Saturday Night Live. Newly pregnant Kristin Cavallari was spotted in a pretty peach dress, while Drew Barrymore revealed her baby bump for the first time in a flowing frock. Olivia Wilde and Gwen Stefani round out our list of the cutest pregnant celebs of the week.
(page 5 of 5)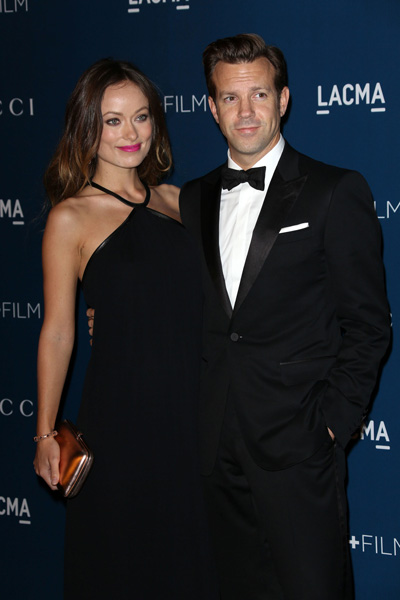 Olivia Wilde
Pregnant actress Olivia Wilde looked chic in a flowing black gown as she attended the LACMA Art+Film Gala with her fiancé, actor Jason Sudeikis.
The 29-year-old is reportedly "feeling good" as she is in the early stages of her first pregnancy. She took to Twitter to thank fans for their well wishes.
"WOW. You guys are awesome. So kind. Thank you thank you thank you! PS. Babies eat mostly salsa right?" she wrote.
Wilde and Sudeikis were engaged January of this year and the The Change-Up actress hinted that babies were in their future.
"I am not trying to have kids now — there's no strict plan for anything in my life. What happens, happens," she told Marie Claire. "He's so good with kids... I've never before experienced looking at someone and thinking, 'That's who I want to raise a child with.'"
Photos: WENN unless noted otherwise