Pregnant Celebrity
Photo Gallery
Happy Wednesday Hump Day — also known to us as Celebrity Baby Bump Day! What was in the water in Hollywood this week? We have a whole new crop of pregnant celebrities, including Scandal star Kerry Washington, who dressed her baby bump in a black floral dress as she hosted Saturday Night Live. Newly pregnant Kristin Cavallari was spotted in a pretty peach dress, while Drew Barrymore revealed her baby bump for the first time in a flowing frock. Olivia Wilde and Gwen Stefani round out our list of the cutest pregnant celebs of the week.
(page 2 of 5)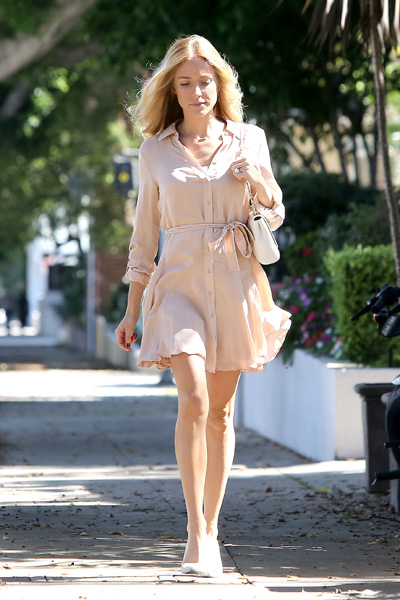 Kristin Cavallari
Former The Hills star Kristin Cavallari and her husband Jay Cutler are expecting their second child together. They are already parents to 1-year-old Camden.
"Thank you for all the love!! We are so excited for Camden to be a big brother!" Cavallari tweeted.
The reality star and shoe designer was spotted leaving a nail salon looking chic in a peach dress and heels — and not showing much of a baby bump quite yet. Her pregnant news doesn't come as much of a shock, as the 26-year-old has been open about wanting another child.
"We want to have a second sooner rather than later," she told E! News. "We're working on it!"
She revealed that she would love to have another child that was close in age with Camden. "We know we want another one close in age to Camden and we're at the point where we're both ready," she said. "Before Camden was born, I thought I'd be pregnant again by the time he was 6 months, but I definitely wasn't ready. Now, I'm finally ready."
Next up: There is something in the Hollywood water! Drew Barrymore is pregnant again!