Aren't You Glad You Didn't Have To Clean This Up?
Hello there, birthday baby! While some of these pictures are going to make you jump up and grab some wet wipes, they'll also make you giggle because these birthday boys and girls celebrated big on their first birthdays, smash cakes and all!
Ditch the clothes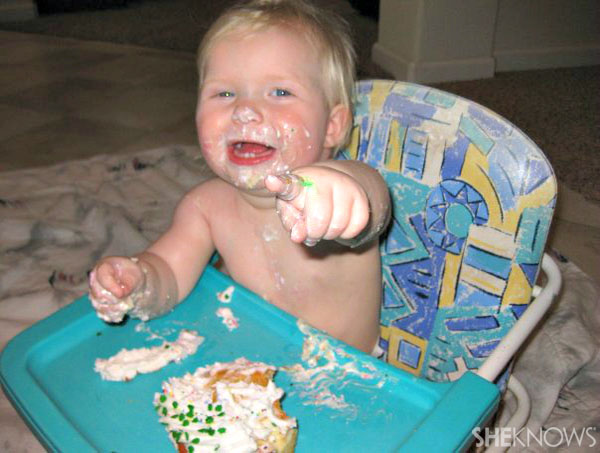 Ashlee's mom, Lindsey, may have been a first-time mom, celebrating her daughter's first birthday, but she proved that she was anything but a rookie when she was smart enough to strip Ashlee down to her diaper before letting her dig into her first birthday smash cake! The next best move, from mom, Lindsey? Standing far enough back with the camera to avoid little Ashlee's frosting-clad fingers.