Pregnant Celebrity
Photo Gallery
Happy Wednesday Hump Day — also known to us as Celebrity Baby Bump Day! We have rounded up the cutest pregnant celebrities of the week, including Mrs. Christian Grey. Jamie Dornan, the hunky actor who was just tapped to play Christian Grey in Fifty Shades of Grey, was spotted out with his pregnant wife, as was newly-pregnant actress Olivia Wilde. Rachel Zoe showed off her baby bump in a Cher-inspired Halloween costume (with Kate Hudson!) while pregnant Danielle Jonas and Kate Winslet round out our list of the cutest pregnant celebrities of the week.
(page 3 of 5)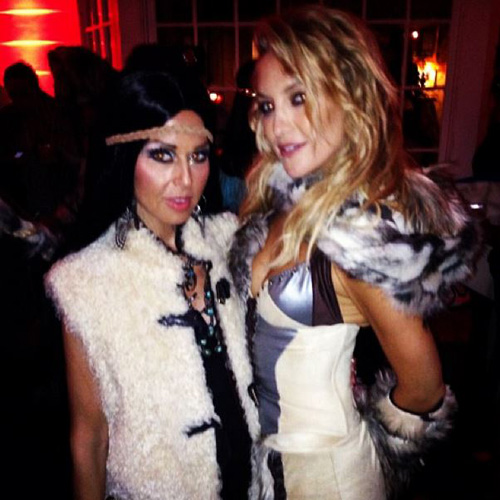 Rachel Zoe
"Oh hi Kate!! #happyhalloween," tweeted Rachel Zoe, showing off her Cher-inspired Halloween costume with Kate Hudson, who wore a Game of Thrones-inspired fur cape.
Zoe, who is pregnant with her second child with husband Rodger Berman, was one of the many A-listers invited to Hudson's Game of Thrones-themed Halloween bash.
Zoe and Berman dressed as Sonny and Cher for the bash, with the celebrity stylist dressing her baby bump in a long fur coat paired with boots and a headband.
"I got u babe me and my @rbermanus as sonny and Cher #happyhalloween," she wrote on Instagram, sharing a photo of her and Berman in full costume.
Her BFF Joey Maalouf went to the party dressed as... Rachel Zoe!
"OMG look what just showed up at my house Joey Maalouf as guess who?? #mortified #togood," Zoe tweeted, sharing a photo. "Cher and Rachel Zoe need a moment..."
Next up: Pregnant Danielle Jonas works out amid Jonas Brothers' breakup