Pregnant Celebrity
Photo Gallery
Happy Wednesday Hump Day or, as we like to call it, Celebrity Baby Bump Day! This week's photos of the cutest pregnant celebrities include Emily Blunt, who is finally starting to show. Pregnant Kate Winslet looked radiant in a red gown at her movie premiere, while Kim Zolciak showed off her twin baby bump in a black maxi dress. Pregnant moms-to-be Gwen Stefani and Rachel Zoe round out our list of the cutest expecting stars of the week.
(page 5 of 5)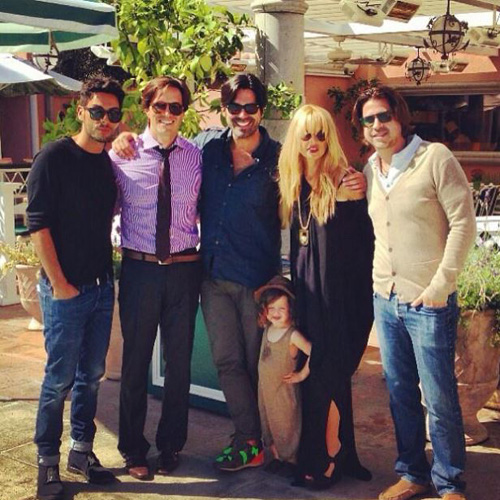 Rachel Zoe
"Perfect Columbus Day with my family of boys @rbermanus @joeymaalouf @Brian_Atwood @DrJakeDeutsch," tweeted pregnant Rachel Zoe, sharing this photo on Instagram of her standing with her husband Rodger, along with her 2-year-old son Skyler.
Zoe, who is around 7 months pregnant, dressed in her trademark black flowing caftan paired with a statement necklace.
Speaking of boys, Life & Style is reporting that she is expecting another baby boy! "She has been telling everyone that she's having a boy — all her clients and friends know," the source tells the magazine. "She was joking that she really wanted a girl to take to couture shows and turn her into a fashionista!"
Her husband of 17 years, however, is reportedly excited about another boy! "Rodger's so excited about another boy, though. She's been joking with all her friends about it."
The 42-year-old celebrity stylist told E! Online last month that they waited to share the baby news until she was well into her pregnancy.
"We got away with it for six months," she said, on hiding her pregnancy. "But now I don't think I can hide it anymore. I feel like I've been hiding for a long time and so it's kind of nice and then (glances at belly) here it is."
Photo courtesy of Rachel Zoe Instagram; All other photos WENN unless noted otherwise