Pregnant Celebrity
Photo Gallery
Happy Wednesday Hump Day or, as we like to call it, Celebrity Baby Bump Day! This week's photos of the cutest pregnant celebrities include Emily Blunt, who is finally starting to show. Pregnant Kate Winslet looked radiant in a red gown at her movie premiere, while Kim Zolciak showed off her twin baby bump in a black maxi dress. Pregnant moms-to-be Gwen Stefani and Rachel Zoe round out our list of the cutest expecting stars of the week.
(page 2 of 5)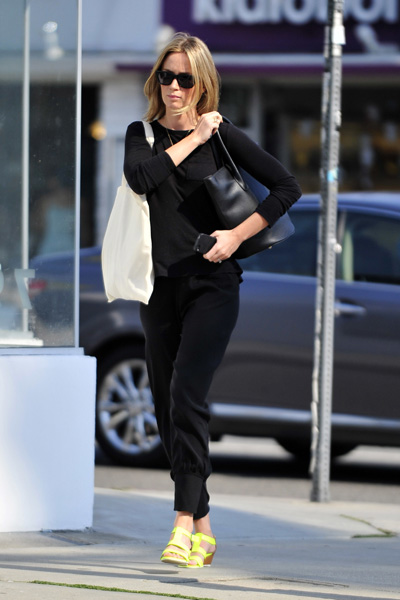 Emily Blunt
Actress Emily Blunt looks gorgeous and glowing in black pants and a top paired with neon yellow wedges as she went shopping along Melrose Avenue. Blunt and her husband, The Office star John Krasinski are expecting their first child together and announced the exciting pregnancy news last month.
The actress told SheKnows in 2010 — when she and Krasinski were newlyweds — that they wanted a family in the near future. "I've always wanted them [kids]. And I think I've got a few more years to be silly and then get to that," she said, saying a family was important to her "... because I'm from a family of four kids."
Although that doesn't necessarily mean she wants a large family! "I'll start with one," she said.
Blunt, 30, and Krasinski recently moved to a larger home to prepare for their baby. "They both want kids, it's one of the reasons they got a bigger place, in a neighborhood that you can raise a family," a source told Us Weekly. "They both couldn't be more excited."
Next up: Kim Zolciak shows off her huge twin baby bump