Pregnant Celebrity
Photo Gallery
Happy Wednesday Hump Day or, as we like to call it, Celebrity Baby Bump Day! We have rounded up the cutest pregnant celebrities of the week, including Jennifer Love Hewitt, who looked casually cute in distressed maternity jeans. Pregnant Kate Winslet looked beautiful in a blue gown while promoting her latest film, while Denver Broncos hunk Eric Decker and his pregnant wife Jessie James showed off her baby bump on the red carpet. Danielle Jonas and Rachel Zoe round out our list of the must-see pregnant celebrities of the week.
(page 5 of 5)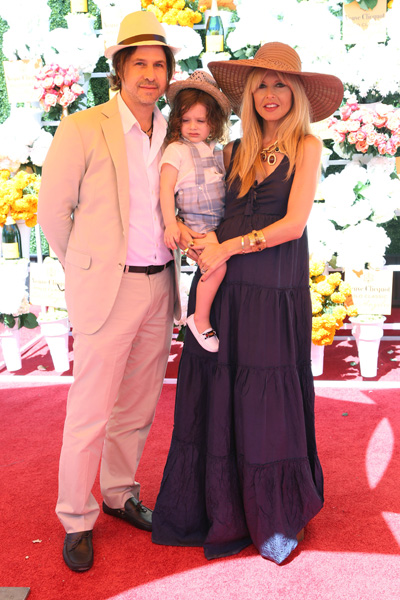 Rachel Zoe
Fashionable family! Pregnant Rachel Zoe showed off her baby bump in a black maxi dress paired with a gold statement necklace and large hat as she attended the 4th Annual Veuve Clicquot Polo Classic in Pacific Palisades with her husband Rodger Berman and their 2-year-old son Skyler.
The celebrity stylist is already around 6 months pregnant with her second child.
The 42-year-old told E! about her go-to maternity look. "Listen, nothing is more your friend, as a pregnant woman, than a caftan. Especially a light chiffon one," she said.
Zoe recently told SheKnows what maternity advice she would have given Kim Kardashian, who was often criticized for her unique pregnancy style.
"You can either embrace your tummy and wear things that are more fitted and be like, 'Hey, look at me,' which is beautiful and amazing, or you can wear more volume and sometimes, depending on the person, can actually create more volume," Zoe said. "If you are carrying a larger pregnancy then I think you almost just want to embrace it and cradle it with jersey. And just say, 'here is my tummy!'"
Photos: WENN unless noted otherwise