Pregnant Celebrity
Photo Gallery
Happy Wednesday Hump Day or, as we like to call it, Celebrity Baby Bump Day! We have rounded up the cutest pregnant celebrities of the week, including Jennifer Love Hewitt, who looked casually cute in distressed maternity jeans. Pregnant Kate Winslet looked beautiful in a blue gown while promoting her latest film, while Denver Broncos hunk Eric Decker and his pregnant wife Jessie James showed off her baby bump on the red carpet. Danielle Jonas and Rachel Zoe round out our list of the must-see pregnant celebrities of the week.
(page 4 of 5)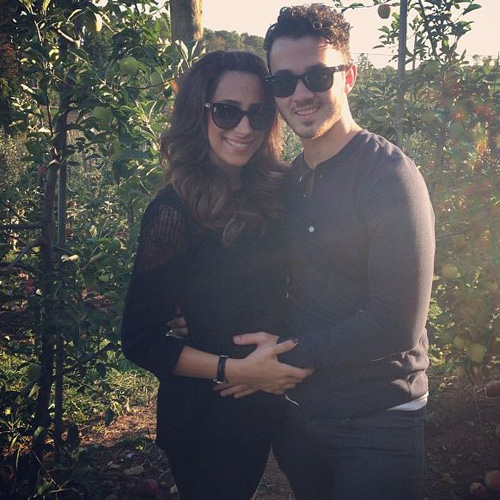 Danielle Jonas
Kevin Jonas proudly cradles his wife Danielle's baby bump as the couple stands in an apple orchard.
"I could pinch him #apples #loveyoufuji," wrote Danielle, sharing this photo on Sept. 29.
Kevin and Danielle recently revealed that they are expecting a baby girl. "I'm going to be a father to a little girl. Mind blowing. So excited," said Kevin.
The mom-to-be, who is reportedly due in January, is just now starting to show and tweeted that she has finally bought maternity clothes.
"Finally need some clothes at @peamaternity and @motherhoodmat thank you so much for helping me! You had everything!" she tweeted.
Next up: Pregnant Rachel Zoe shows off her chic maternity style