Pregnant Celebrity
Photo Gallery
Happy Wednesday Hump Day or, as we like to call it, Celebrity Baby Bump Day! We have rounded up the cutest pregnant celebrities of the week, including Jennifer Love Hewitt, who looked casually cute in distressed maternity jeans. Pregnant Kate Winslet looked beautiful in a blue gown while promoting her latest film, while Denver Broncos hunk Eric Decker and his pregnant wife Jessie James showed off her baby bump on the red carpet. Danielle Jonas and Rachel Zoe round out our list of the must-see pregnant celebrities of the week.
(page 2 of 5)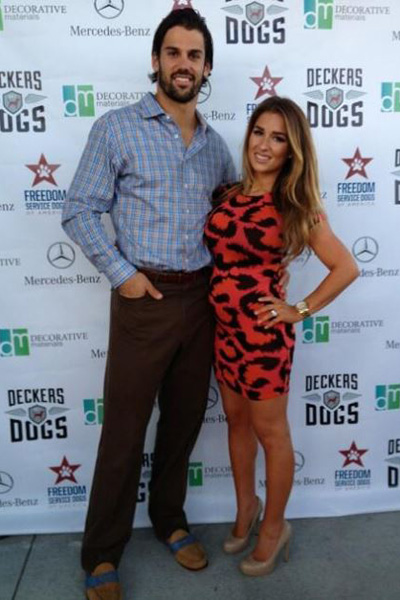 Jessie James
Denver Broncos' star Eric Decker and his wife, country singer Jessie James, revealed they are expecting their first baby together. The couple, who also have a reality show on E! called Eric & Jessie: Game On, announced their baby news via Twitter with James sharing this photo of her baby bump on the red carpet.
"Excited to share some news with y'all. We are having a baby," she tweeted.
James, who married Decker in June, told E! that the pregnancy was "a surprise at first."
"It wasn't planned. But when we did find out we both started crying and hugging each other. We're so excited and feel so blessed with having a baby. We're so excited," she gushed.
The "Wanted" singer said she has been dealing with morning sickness and confessed that "it hasn't been quite blissful yet," but said she is coping with it.
"I'm just so happy to be pregnant and to become a new mommy, that's taking over the feeling of being sick," she said.
Will she be having a girl — or can we expect a little Eric Jr. running around? "We don't know [the baby's gender] yet, and I don't know when we'll find out. There's no preference, it's cliché, but we'd be so happy with either one," she said.
Next up: Pregnant Kate Winslet looks beautiful in blue