Pregnant Celebrity
Photo Gallery
Happy Wednesday Hump Day, also known to us as Celebrity Baby Bump Day! We have rounded up the cutest pregnant celebrities of the week, including pregnant Rachel Zoe, who is finally showing and glowing! Kim Zolciak shows off her twin baby bump wearing only a bra top, while pregnant Gwen Stefani looked chic in a gray tank dress. Pregnant Devious Maids star Dania Ramirez looked gorgeous, as did newly pregnant DWTS pro dancer Anna Trebunskaya.
(page 4 of 5)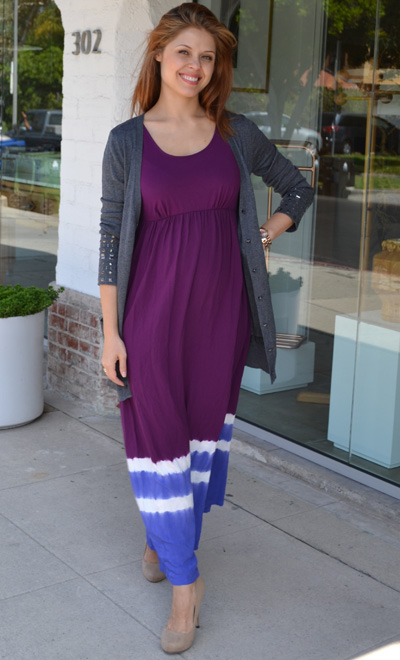 Anna Trebunskaya
Dancing with the Stars pro dancer Anna Trebunskaya showed off her growing baby bump in a plum Liz Lange for Target Maternity maxi dress while she was out in West Hollywood last week. The 32-year-old dancer, who is four months along, is sitting out this season of the hit show. She said she actually found out she was pregnant at the end of last season!
"It wasn't planned, but when it happened, I thought, 'This is perfect — I'm ready to be a mom,'" she told Us Weekly. "This is something really good for me and fulfilling, and it'll give me a whole new meaning in life. I'm really looking forward to it."
She is not revealing who the father is (and she divorced from her husband last October) but did say he was "very supportive."
In the meantime, Trebunskaya was spotted picking up some baby clothes, including a Cherokee Newborn Sweater Set, and has already started thinking of the next season of DWTS!
"I'm looking forward to getting back into shape and dancing and bringing the baby on board into the DWTS family!" she said.
Next up: Pregnant Gwen Stefani looks chic in a gray tank dress
Photo courtesy of Target