Hands On
Celebrity Moms
Yes, celebrity moms might lead a more glamorous life than us normal moms (Red carpet events! Yacht parties! Designer gowns for free!) but we spotted many A-listers doing normal stuff we do! From play dates to taking the kids to see Thomas the Train to Saturdays at the soccer park, check out which celebrity moms are (sorta) like us!
(page 6 of 7)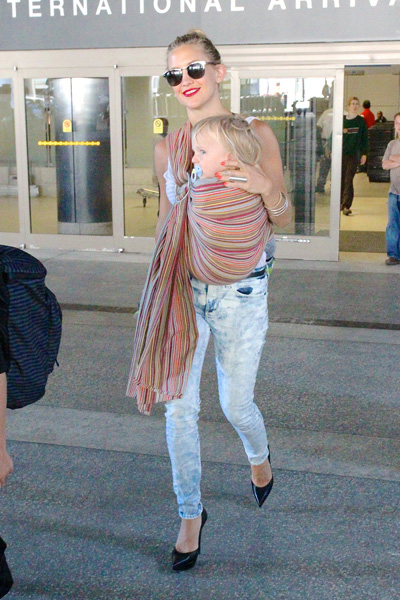 Kate Hudson
Born famous! Celebrity mom Kate Hudson shows she is just like us as she holds her 2-year-old son, Bingham, close in a striped sling as she makes her way through LAX airport.
One sure sign she is a celebrity mom and not a regular mom? The heels! Most of us would swap out the stilettos for some sensible flats, but she does look fab!
Next up: Kristin Cavallari's son Camden cheers on his dad