Hands On
Celebrity Moms
Yes, celebrity moms might lead a more glamorous life than us normal moms (Red carpet events! Yacht parties! Designer gowns for free!) but we spotted many A-listers doing normal stuff we do! From play dates to taking the kids to see Thomas the Train to Saturdays at the soccer park, check out which celebrity moms are (sorta) like us!
(page 4 of 7)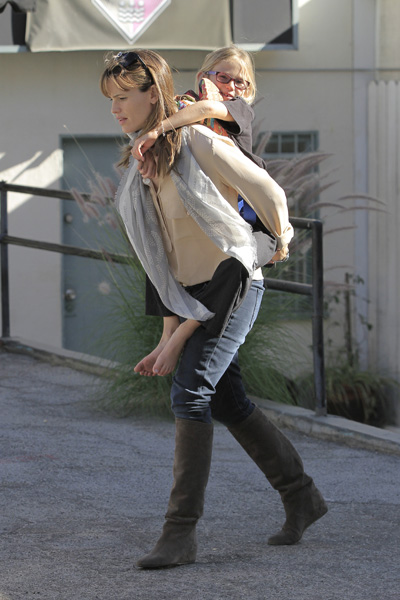 Jennifer Garner
What do you do when your child doesn't want to put their shoes on after karate class? You give them a piggyback ride to the car, of course! Celebrity mom Jennifer Garner was spotted giving her daughter Violet a ride on her back in Los Angeles.
Violet, who is a blue belt in karate, smiled as she rode on her famous mom's back. Garner and her husband, Ben Affleck, have two other children (Seraphina and Samuel) —and are at the top of our list of cutest celebrity families.
Next up: From celebrity mom to soccer mom!