Hands On
Celebrity Moms
Yes, celebrity moms might lead a more glamorous life than us normal moms (Red carpet events! Yacht parties! Designer gowns for free!) but we spotted many A-listers doing normal stuff we do! From play dates to taking the kids to see Thomas the Train to Saturdays at the soccer park, check out which celebrity moms are (sorta) like us!
(page 3 of 7)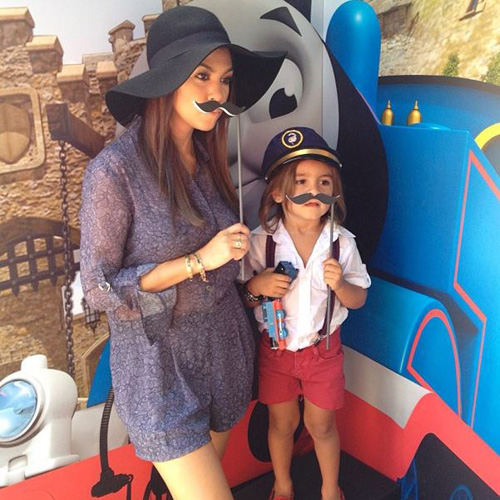 Kourtney Kardashian
"We got to meet our favorite blue train yesterday at the #KingofTheRailway DVD premiere #Thomas&Friends," tweeted Kourtney Kardashian, sharing this photo on Instagram.
It looks like Mason had a blast watching Thomas the Train — and he even wore a train conductor hat as they had fun hamming it by holding a mustache up their faces. It must have been mother-son bonding day as Kourtney left her daughter Penelope at home.
Next up: Which celebrity mom was spotted giving her daughter a piggyback ride?
Photo credit: Kourtney Kardashian Instagram