Pregnant Celebrity
Photo Gallery
Happy Wednesday Hump Day or, as we like to call it, Celebrity Baby Bump Day! We have rounded up the cutest pregnant celebrities of the week, including Halle Berry, who looked amazing despite the fact she could give birth at any moment. Pregnant Jennifer Love Hewitt showed off her bump in a white maxi dress, while pregnant Gwen Stefani looked like one hip soccer mom! Pregnant Homeland star Morena Baccarin at the Emmy's and Devious Maids star Dania Ramirez round out our list of cute pregnant celebrities.
(page 5 of 5)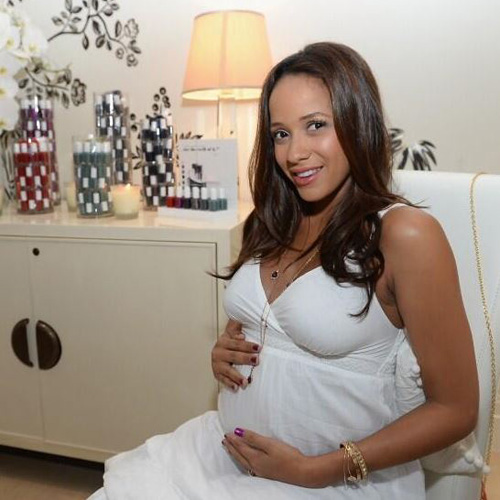 Dania Ramirez
Double bundle of joy! Devious Maids star Dania Ramirez is pregnant with twins — and she recently revealed she is expecting a boy and a girl!
The actress shared the baby news during her baby shower at Pearl's in West Hollywood with her close friends and co-stars, including Roselyn Sanchez, Ana Ortiz and Judy Reyes.
The twins are the first for Ramirez, however her husband, Bev Land, has a son named Kai from a previous relationship.
"Yes, twins! When we found out it was shocking yet exciting all at once!" the actress told Latina.com. "However, getting pregnant wasn't as much as a shock since after our wedding in the Dominican Republic, we were inspired to get to work right away, if you know what I mean! Ha-ha!"
Photo of Dania Ramirez courtesy of Instagram; All other photos WENN unless noted otherwise