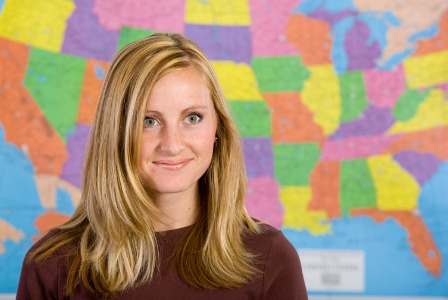 Homeschooling is legal in all 50 states in the U.S., however, each state has different levels of regulation and guidelines. Deciding which states are best for homeschooling is really a matter of perception.
Best places to homeschool
Some states are definitely more "homeschool friendly" — as they require very little in the way of record keeping, testing and reporting — but is that a good thing?
Most Americans would agree that parents should have the right to choose the educational option that best suits their needs — however, they overwhelmingly demand oversight and state requirements to ensure this right is not abused. Most worry that children in states that don't enforce strict regulation of homeschoolers might not get a proper education.
Johnny can't read
But what about the many children in public schools that are falling through the cracks? According to the National Assessment of Education Progress (NAEP) approximately two-thirds of 8th and 12th graders read below the proficient level, and about one-quarter are unable to read at the most basic level.
If you ask an unschooling or child-led homeschooling family, they would want as little involvement from the state as possible. Most homeschool families like the flexibility of being able to teach with the learning style of their choice, without having to "teach to test".
How homeschoolers stack up
Homeschoolers point to studies that consistently show homeschooled students score 15 to 30 points above the national average. Home School Legal Defense Association (HSLDA) poses the question, "If government regulation does not improve the results of homeschoolers, why is it necessary?"
Again, this is all a matter of opinion and perception. One thing is for sure, states across the country have very different regulations.
Homeschooling regulations by state
HSLDA has created a map showing which states require the most regulation.
States requiring no notice include Alaska, Connecticut, Idaho, Illinois, Indiana, Michigan, Missouri, New Jersey, Oklahoma and Texas.
States with low regulation (parental notification only) include Alabama, Arizona, California, Delaware, Kansas, Kentucky, Mississippi, Montana, Nebraska, Nevada, New Mexico, Utah, Washington D.C., Wisconsin and Wyoming.
States with moderate regulation (parental notification, plus test scores and/or professional student progress evaluations) include Arkansas, Colorado, Florida, Georgia, Hawaii, Iowa, Louisiana, Maine, Maryland, Minnesota, New Hampshire, North Carolina, North Dakota, Ohio, Oregon, South Carolina, South Dakota, Tennessee, Virginia, Washington and West Virginia.
States with high regulation (all the above, plus other requirements — e.g. curriculum approval by the state, teacher qualification of parents or home visits by state officials) include Massachusetts, New York, Pennsylvania, Rhode Island and Vermont.
What parents say
Katey Kautz of Mama Kautz, a homeschool mother living in Idaho, lives in a state with no regulation.
"I live in Idaho, a state with very little mandate on homeschooling. I feel it's the right of the parent to homeschool how each family sees fit. I am thankful there isn't required testing because then I feel I would have to teach to the test to make sure my children scored well. While some might think it is not a good thing because of children not learning what the world thinks the child should learn, the same could be said for kids taught in both private or public school."
I feel for those of you that are homeschooling in states with high regulation — I happen to be in Louisiana where homeschooling regulation is moderate to low. If you are planning on homeschooling in the near future, you might want to look over the homeschool regulation chart to help you decide where it is you want to raise a family and homeschool your children.
Tell us
Where do you homeschool and how do you feel about your state's regulations?
More homeschooling tips
Homeschool record keeping
Online homeschool options
Free and frugal homeschooling