Pair Up With Tomato Soup!
Campbell's Tomato Soup is a pantry staple for recipes. Turn tomato soup into an extraordinary meal by adding one of these exciting pairings!
A warm and creamy bowl of tomato soup always brings comfort. Transform Campbell's Tomato Soup into a hearty meal with these pairing ideas.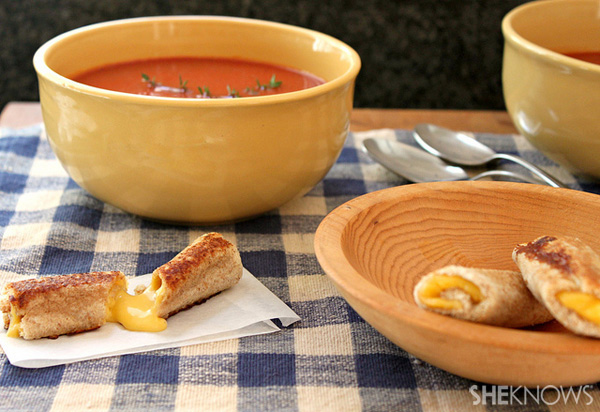 Add a twist to ordinary grilled cheese sandwiches by making these grilled cheese rolls to accompany your next bowl of tomato soup.
2
Spinach, goat cheese and avocado grilled cheese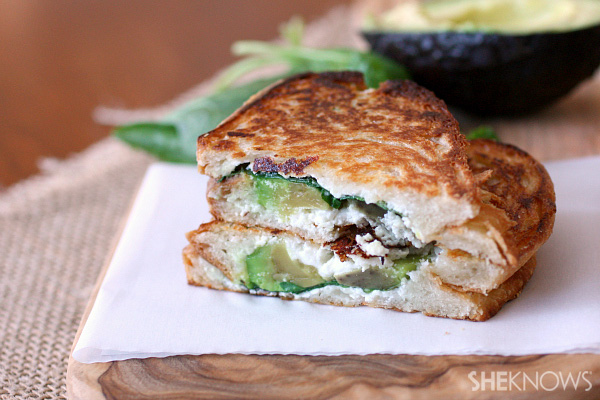 Add excitement to traditional grilled cheese sandwiches with spinach, goat cheese and avocado. This grilled cheese pairs excellence with comforting tomato soup.
3
Ultimate nacho grilled cheese recipe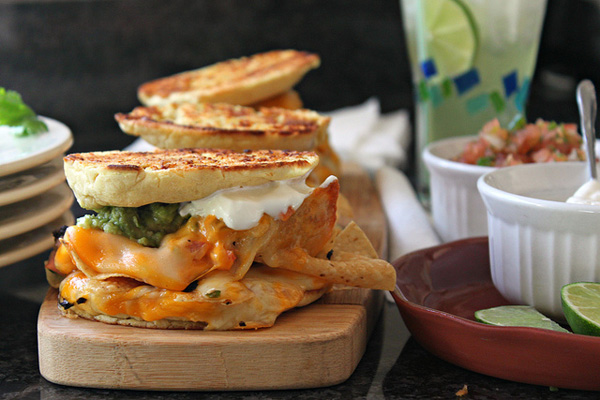 Mexican meets grilled cheese in this sandwich filled with gooey colby-jack cheese, black beans, guacamole and more.
4
White-pizza grilled cheese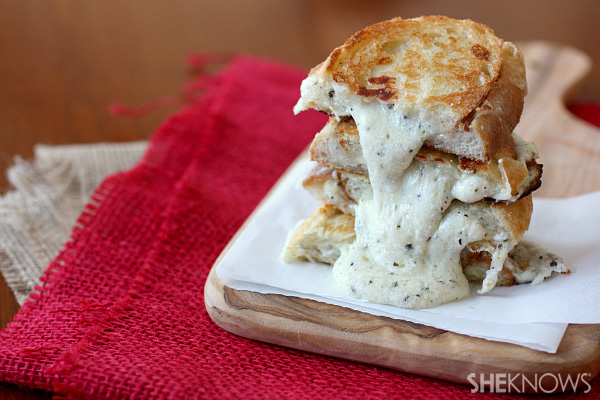 Give tomato soup an Italian flair by pairing it with this white-pizza grilled cheese. Fried buttery bread sandwiches mozzarella, Parmesan and ricotta cheeses plus spices for the ultimate white grilled cheese sandwich.
5
Grilled cheese sandwich with Brie and red onion marmalade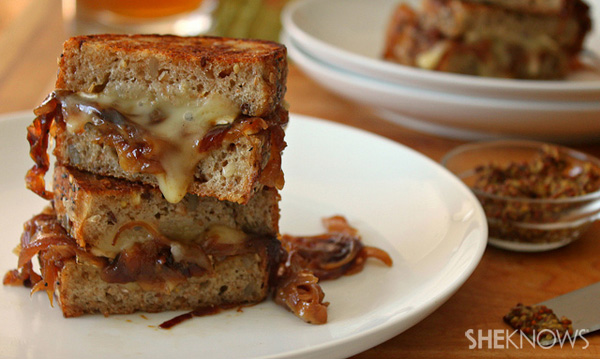 Enjoy your tomato soup with this bistro-style grilled cheese with brie and red onion marmalade. The marmalade can be made in advance.
6
Hawaiian grilled cheese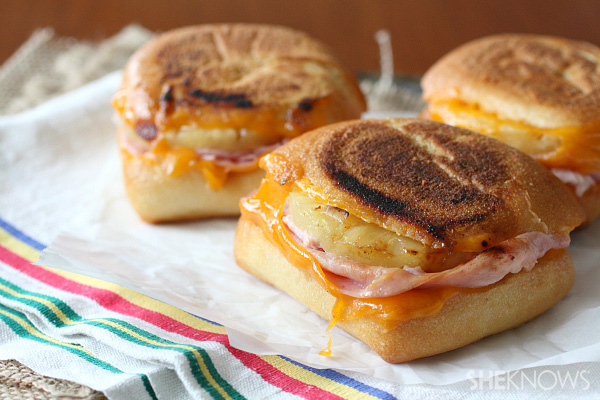 Add ham and pineapple to cheese grilled on ciabatta rolls to say "Aloha!" to a warm bowl of tomato soup.
7
Apple-butter grilled cheese sandwiches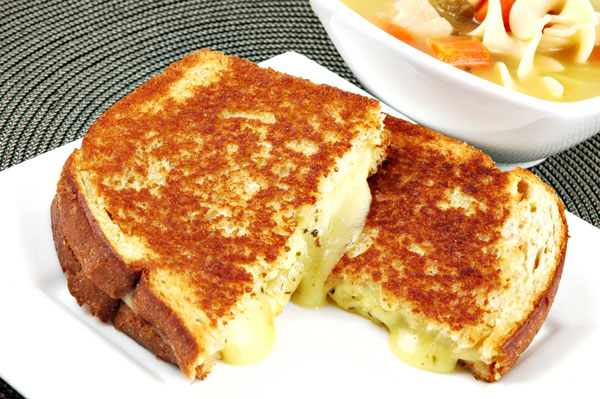 Apple butter turns an ordinary grilled cheese sandwich into a sweet treat by adding hints of buttery apple flavor — a perfect pairing with tomato soup.
8
Grilled cheese nibblers on wheat bread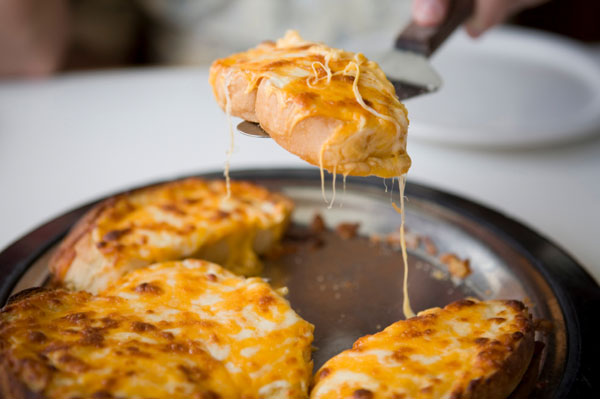 This recipe turns a grilled cheese sandwich into a finger food that's perfect with tomato soup or as an anytime snack.
9
Regular grilled cheese sandwich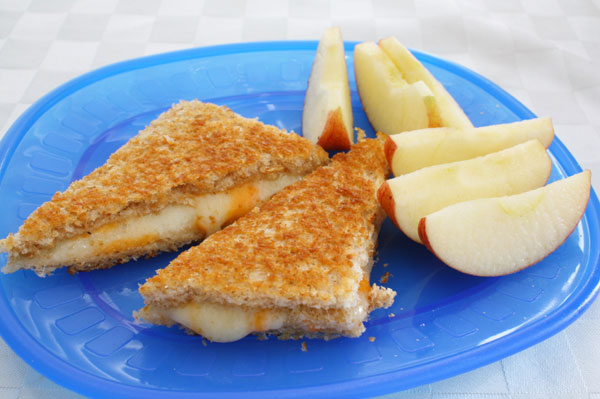 This recipe features the classic, all-American grilled cheese sandwich that pairs well with any tomato soup.
10
BLT caprese sliders on puff pastry buns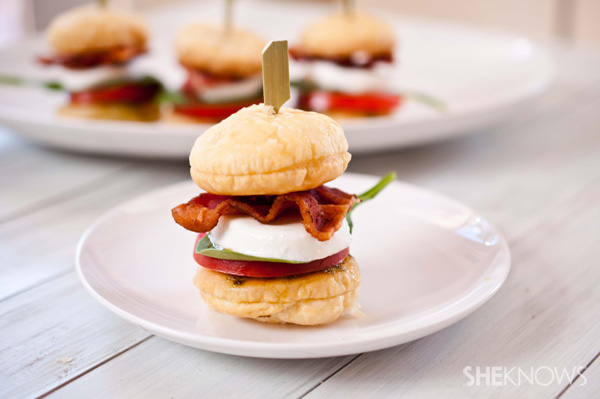 Tomato soup pairs well with any type of BLT sandwich. Try this caprese variation on a BLT with your next bowl of Campbell's Tomato Soup.
11
Quick and easy chicken wraps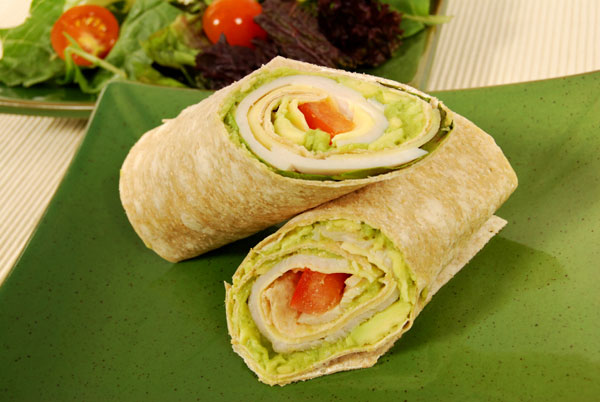 Chicken and cheese are wrapped in whole-wheat tortillas for a delicious pairing with tomato soup. This recipe is quick, easy and healthy!
12
Pesto caprese sandwich recipe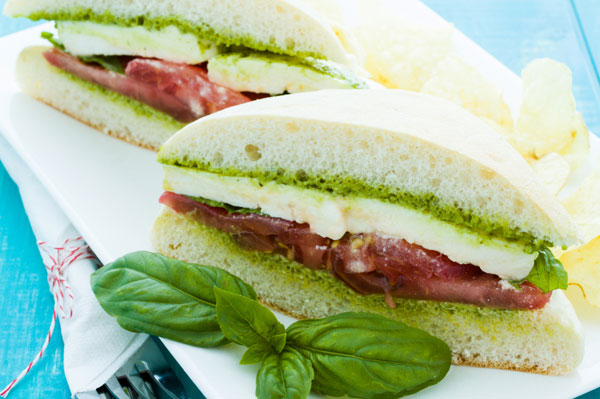 Pesto and mozzarella are the perfect partners to tomatoes — especially tomato soup. This sandwich pairs perfectly with a bowl of warm, colorful goodness.
More fun with food
Lunchbox overhaul
6 Sandwich shortcuts
Meal planning made easy