Soup's On!
Campbell's Chicken Noodle Soup is a comforting classic soup and a quick dinner option for busy moms.
Overwhelmed? Too busy to even think about dinner? Open up a comforting can of Campbell's Chicken Noodle Soup and serve with one of these perfect pairings for a complete, wholesome meal your kids will love!
1
Slow cooker rosemary olive oil bread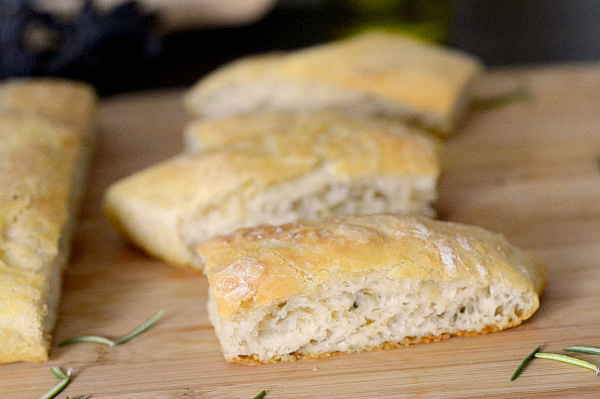 This delicious bread comes together in just an hour. As if that wasn't easy enough, it cooks in your slow cooker! Make it ahead of time, or time it so it's hot and fresh for lunch!
2
Grilled cheese and apple sandwich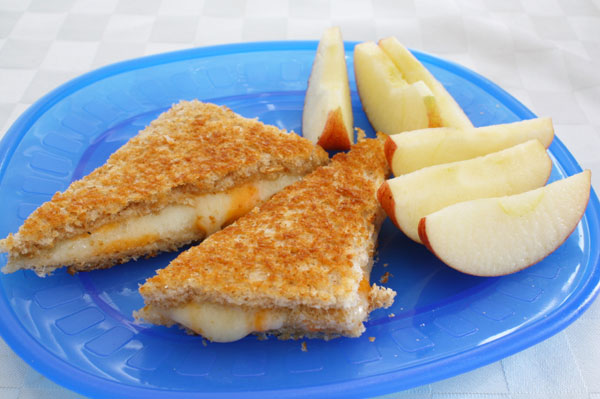 Incorporate fruit and a hint of tartness into the classic grilled cheese sandwich by adding thin slices of apple.
3
Grilled veggie sandwich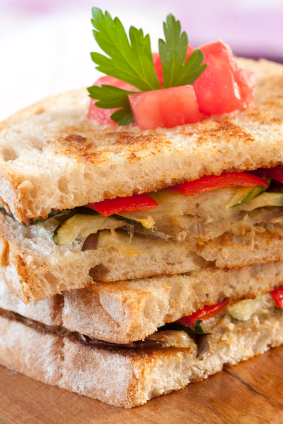 Strike a healthy balance by adding a sandwich full of vegetables to your Campbell's Chicken Noodle Soup. The zucchini, red bell peppers and artichoke hearts in this healthy sandwich create a perfect pairing with any soup.
4
Savory garlic-and-cheese pull-apart rolls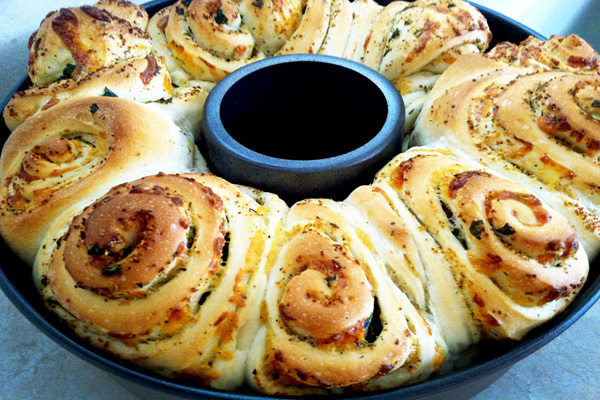 Dinner rolls always pair well with chicken noodle soup. Add a fun spin to ordinary dinner rolls by adding cheese and garlic to these fluffy pull-apart dinner rolls.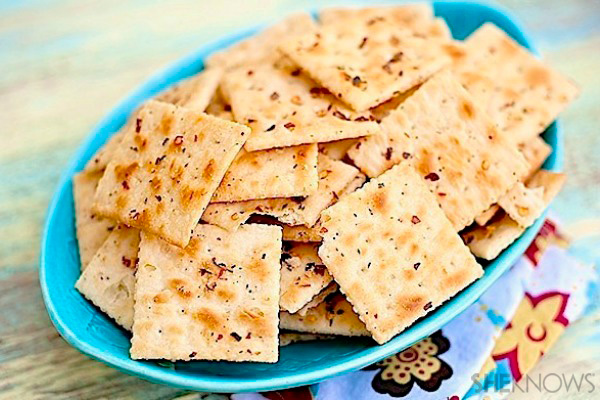 Spice up boring saltine crackers with this super-easy recipe for saltines with a kick. These crackers store well, too.
6
Homemade-cracker sandwiches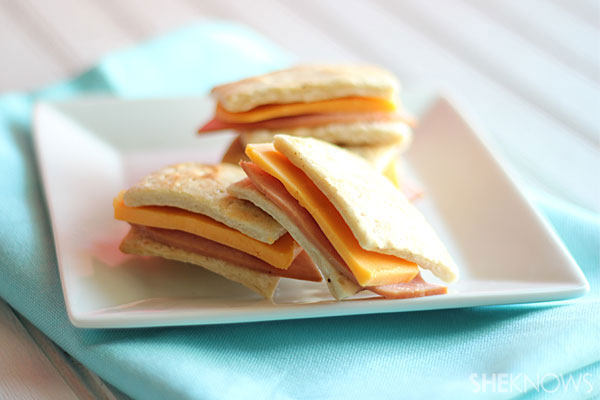 Make your own crackers with this simple recipe for homemade crackers. Add meat and cheese for the perfect little crispy "sandwich" appetizer to accompany chicken noodle soup.
7
Homemade cheese crackers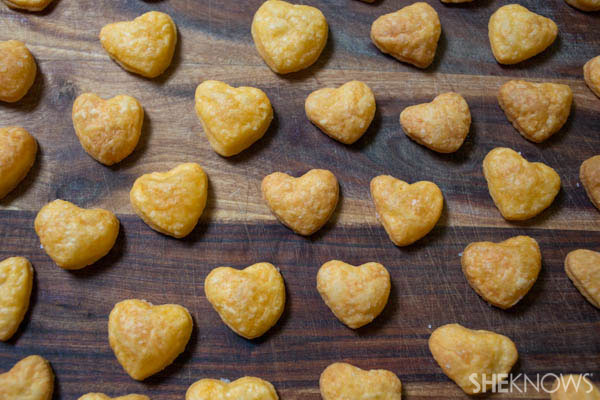 Make your own preservative-free cheese crackers easily at home to pair with chicken noodle soup or as a healthy anytime snack. You probably have all of the ingredients on hand to prepare these simple cheese crackers.
8
Ham-and-cheese crescent roll-ups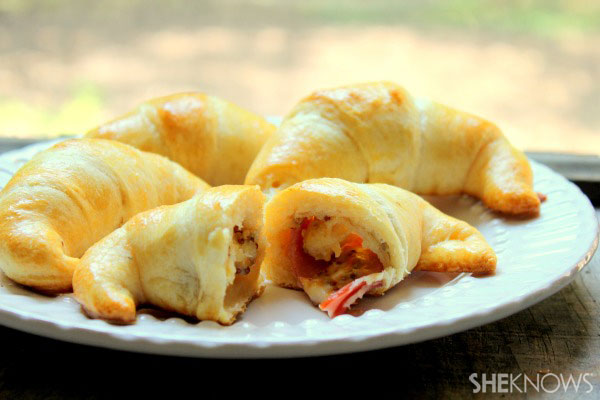 Ordinary crescent rolls meet ham and cheese to create a warm and toasty crescent roll sandwich.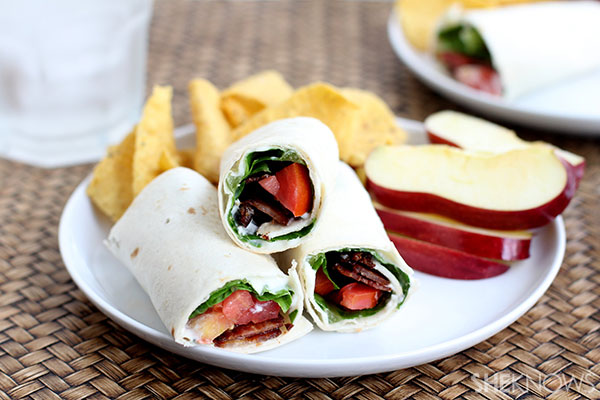 Everything's better with bacon! Chicken noodle soup pairs excellently with this simple recipe for BLT wraps.
10
Fried ham-and-cheese rolls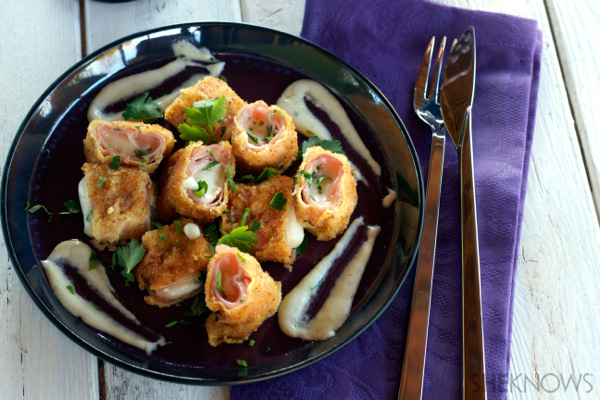 Ham and cheese never tasted so good with chicken noodle soup. Give your soup a hearty kick by serving it with this ham-and-cheese roll recipe.
11
Vegan seeded flax crackers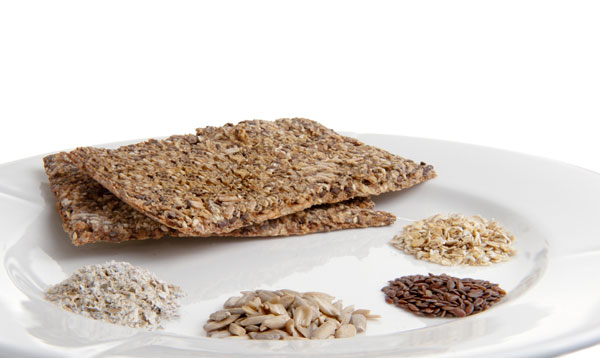 Hearty, healthy and crunchy flax crackers are the perfect addition to any soup. This recipe uses seeds and seasonings for a healthy cracker with a twist.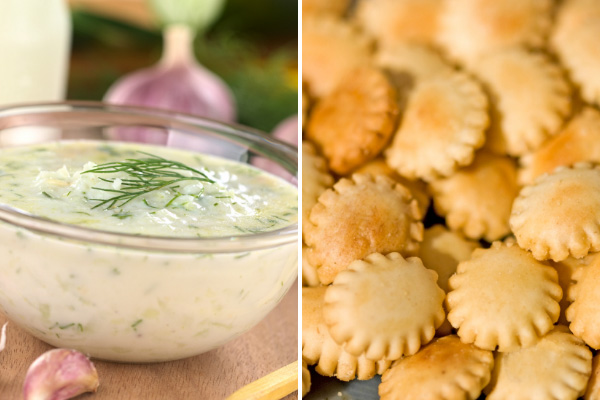 Jazz up plain oyster crackers with this recipe that's perfect for adding to chicken noodle soup. Dill weed and ranch dressing mix give these croutons a spicy flair.
More fun with food
Lunchbox overhaul
6 Sandwich shortcuts
Meal planning made easy