Pregnant Celebrity
Photo Gallery
Happy Wednesday Hump Day, also known to us as Celebrity Baby Bump Day! We have rounded up the cutest pregnant celebrities of the week, including Megan Fox, who enjoyed a date night out with her hubby. Kim Zolciak showed off her twin baby bump in a tiny bikini, while newly pregnant Emily Blunt was spotted at the airport. Homeland's Morena Baccarin and pregnant Jennifer Love Hewitt (in leather!) round out our list of cute pregnant celebrities of the week.
(page 2 of 5)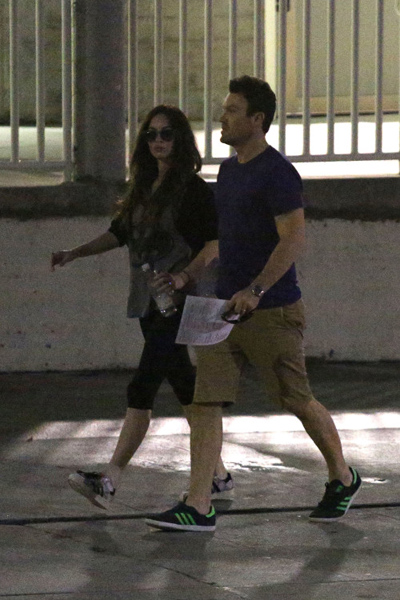 Megan Fox
Pregnant Megan Fox is not quite ready to reveal her baby bump yet, as she wore a loose-fitting top and leggings as she and her husband, Brian Austin Green, went on a date night in Los Angeles on Sept. 15.
Fox and Green are already parents to 1-year-old Noah and are excited for their second bundle of joy.
"She did great the first time around, but I wouldn't wish the experience on anybody," Green told People on her pregnancy. "I couldn't do it."
Green will be soon appearing in Charlie Sheen's sitcom Anger Management and he revealed it will be a challenge juggling both their careers, as Fox is filming Teenage Mutant Ninja Turtles.
"We honestly have no idea and we discuss it daily and think, 'How are we going to do this?'" he revealed. "I think we'll see when it happens. People do it all the time."
In the meantime, Green is doing whatever he can to keep his wife happy.
"I just do whatever she asks for and I say 'yes,' no matter what it may be," he said.
Next up: Pregnant Emily Blunt and John Krasinski spotted at the airport