Tasty homemade treats for Halloween
Halloween treats aren't limited to candy! Try these fun and edible Halloween craft ideas for the perfect Halloween snack!
Witch hat cookies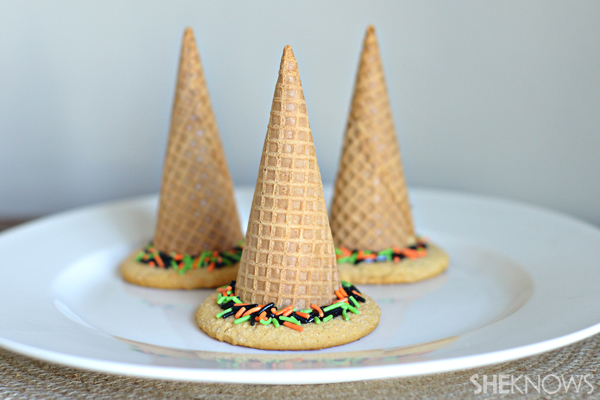 What you'll need:
waffle ice cream cones
sugar cookies
tube of black frosting
Halloween sprinkles
What you'll do:
Run a line of frosting along the rim of the waffle cone.
Place the waffle cone pointed side up in the center of the sugar cookie.
Run another line of black frosting where the cone meets the cookie.
Sprinkle Halloween sprinkles over the frosting.
Candy-covered "bones"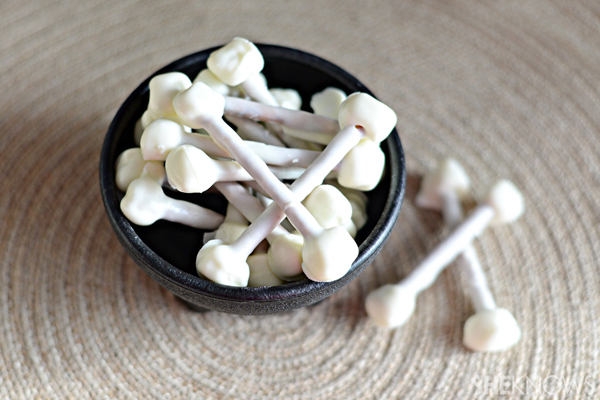 What you'll need:
stick pretzels
miniature marshmallows
vanilla almond bark
saucepan
parchment paper
What you'll do:
Stick a miniature marshmallow on each end of the stick pretzels.
Warm the almond bark in a sauce pan over low heat. Stir occasionally until the almond bark is completely melted.
Lay a piece of parchment paper out on the counter.
Dip the pretzels in the almond bark and set them on the parchment paper to cool and harden.
Halloween mummy mini pizzas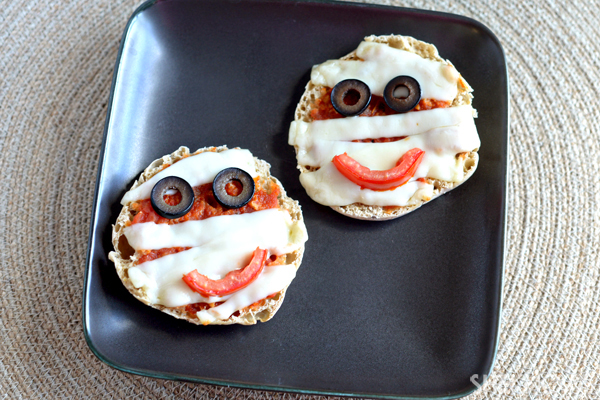 What you'll need:
English muffins
pizza sauce
sliced mozzarella cheese
sliced black olives
tomato
What you'll do:
Slice the English muffin in half.
Spread approximately 2 tablespoons of pizza sauce on the top of each English muffin half.
Cut the sliced mozzarella cheese into 1/2-inch strips.
Lay the mozzarella strips over the top of the pizza sauce.
Place two sliced black olives on each pizza to form the eyes.
Slice a tomato crosswise into 1/4-inch slices.
Cut each tomato slice in half and remove the center. Place the tomato slice on the pizza to form the mouth.
More Halloween crafts for kids
 3 Fun and easy Halloween crafts for kids
Simple Halloween spider web craft for kids
3 Wacky pumpkin crafts for kids