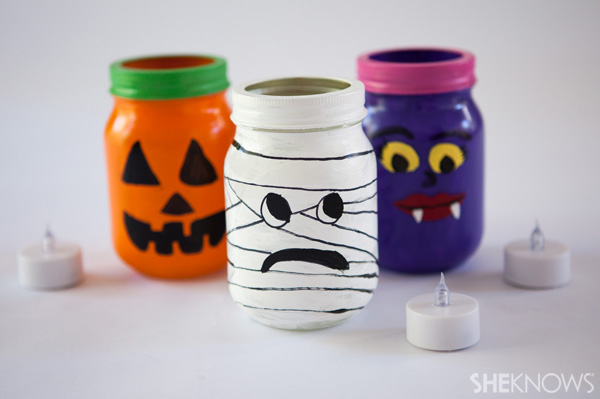 DIY tea light holders
The witching hour isn't as creepy when you light up the night with canning jar tea light holders that your kids can make themselves. From spooky mummy candle holders to glowing lovable monster lights, find out how to make Halloween luminaries for kids.
What you'll need: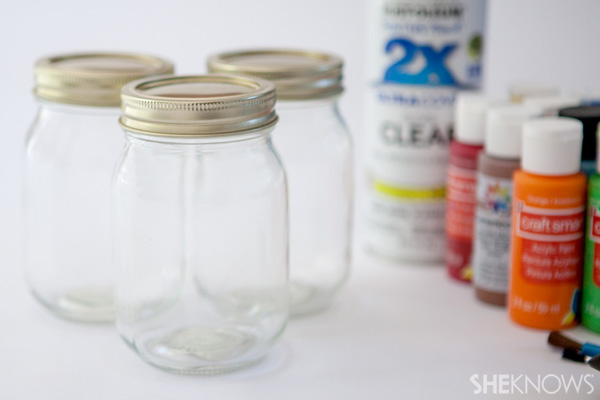 Mason jars of any size with lids
Acrylic paint
Paint brushes and foam brushes
Clear gloss spray
Battery-powered tea lights
What you'll do:
1
Create base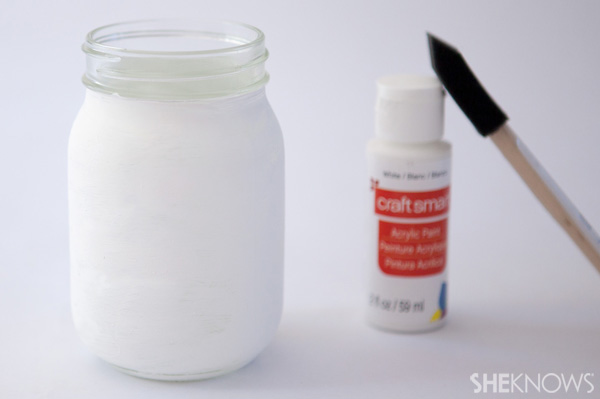 Remove the lid from your Mason jar and separate the metal screw band from the metal lid and set aside. Using a foam brush, have your youngster add a single layer of the acrylic paint color of his choice to the outside of your jar all of the way up to the threaded part and allow to dry (the lid band will cover the top part so no need to paint). For more translucent Halloween luminaries, stop at one coat; for more color and a smoother finish, add a second coat of paint and allow to dry.
2
Add details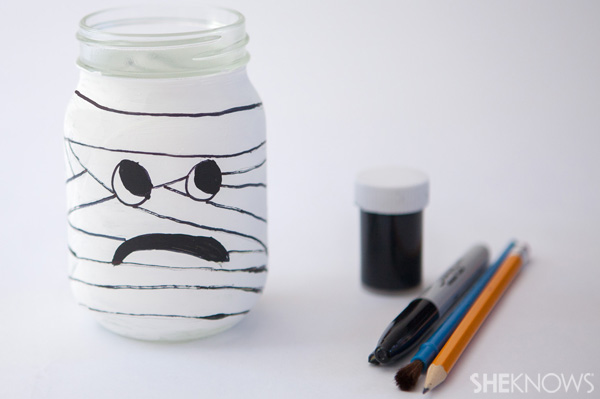 Next, have your kiddo add faces and details to your spooky candle holders with a pencil and then trace over the marks with a small paintbrush and acrylic paint. Allow to dry and add second coat if needed to darken the features.
Now, have him take the metal screw band from the canning jar and give it two coats of paint in a coordinating color, allowing it to dry between coats. Remember that he will not be using the middle metal lid with your creepy candle holders, so put them somewhere safe for future use.
4
Spray and protect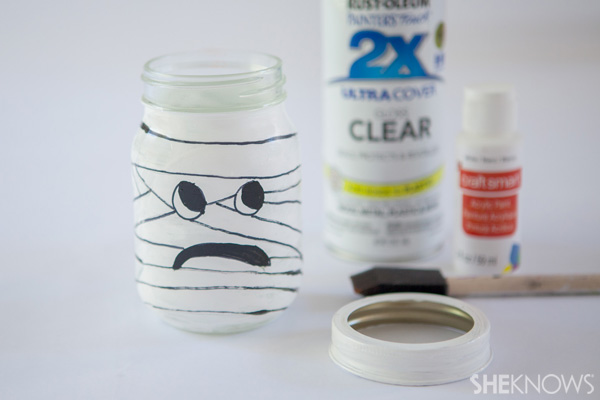 Once the latest coat of paint is dry, take your spooky tea light holders to a well-ventilated area outdoors and give it two coats of clear gloss spray — best handled by an adult — allowing it to dry according to the directions on the can. This will protect your spooky Halloween luminaries between holidays while also giving it a hauntingly-good sheen.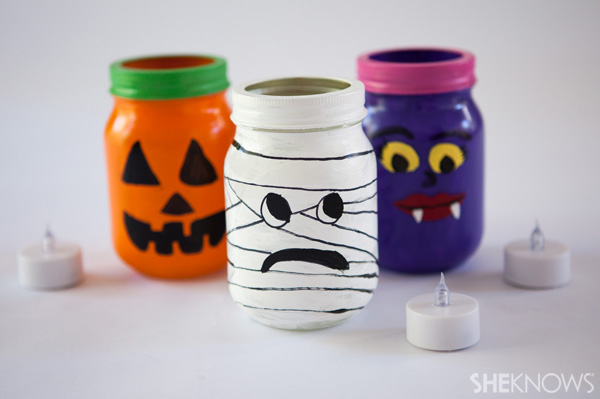 Finally, place a battery-powered tea light inside to keep your Mason jar Halloween luminaries safe for kids!
More crafts for kids
Sunflower crafts for kids
Geography crafts for kids
Prince-worthy crafts for kids