Real moms share scary parenting stories
We all have at least one story like this to share — a story of that moment when you turned around and your little one was nowhere in sight or that second they jet out in front of a speeding SUV in the grocery store parking lot. These stories are scream-worthy, to say the least. Take a deep breath, and prep yourself for what real moms say were their scariest parenting moments.
Frozen in horror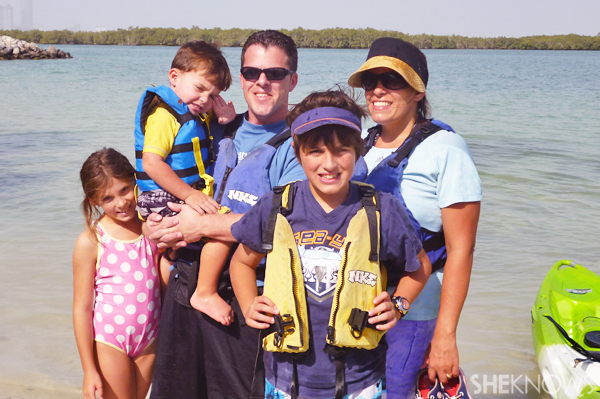 Mom to three, Connie, started our interview by saying what all moms are likely thinking when hearing this topic — that being knee-deep in motherhood, with three children and 13 years of parenting experience under her belt, Connie has more than a few stories of terrifying moments she could share. No matter how far along in your life as a mother you are, we can all agree that the moments that take your breath away stick with you for years to come.
Connie shares that, as many terrifying stories from moms begin, her husband happened to be out of town... and she happened to be pregnant with their daughter, when this moment occurred. "My two-year-old had woken up in the middle of the night, wanting something to drink," she says. "As he started walking down the hallway — with me a few steps behind — his little sleeper-covered feet slipped at the top of the stairs. All I could do was watch, frozen in horror, as my little guy flopped head over heels like a rag doll, down 17 stairs to the tile foyer." Thankfully Connie's son, Alexander — who is now a teenager — was fine, despite the tremendous fall.
Terrifying fall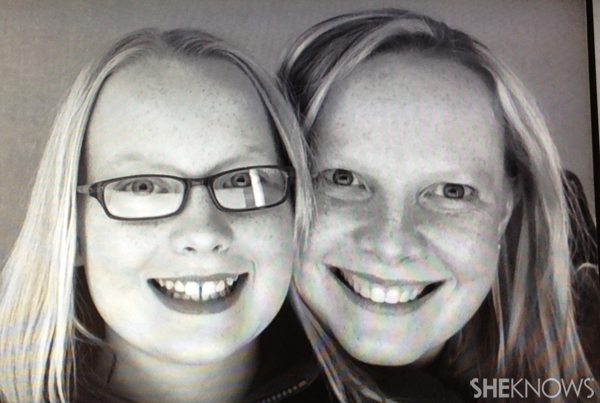 When you ask a group of moms what their most terrifying parenting moment was, you're likely to get some epic fall stories. Margot, a mom of two girls, shares how one of her daughters, who is now nearly a teenager, got the scar on her forehead. "I think it was the first time I took them both out on my own," Margot tells us, referring to her girls, who were 2 1/2 years and 3 weeks old at the time. "My sister had left [to go back home] and my husband had gone on a business trip. We were walking down the front stairs when my daughter tripped and hit her head on a big rock." Naturally, Margot went into freaked-out-mom mode, put down the baby in her infant car seat, picked up her daughter who had fallen and took inventory. "Thankfully, she was crying and hadn't passed out. Now, I'm crouched there on the sidewalk, holding her like a baby, looking like a crazy person because I can't figure out what to do."
A neighbor who was out for a jog — and eventually the fire department — came to their aid, reassuring Margot that her daughter was fine, in spite of the need for a few stitches on her forehead. They advised her to drive to the local emergency room, rather than have her go via ambulance to the trauma ER downtown. "I'm driving to the emergency room and she tells me she's getting sleepy. I look back and there is blood gushing out of her forehead. Apparently head wounds do that. Yikes."
A whale of a story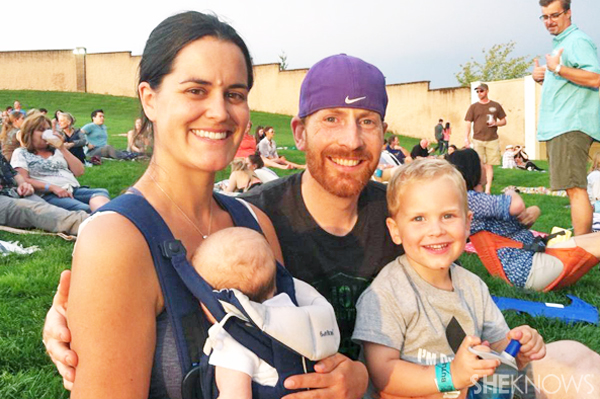 "I have Poison Control on speed dial," shares Katie, mom to a 3-year old boy and a baby girl. "And, it's not because I'm paranoid. It's a valid need. I have a daredevil!"
However, Katie's most terrifying moment nearly needed a call for an ambulance, rather than Mr. Yuck. She shares a story from last Fourth of July, when Kellan was about 2 1/2 years old. "I'm admittedly a little on edge when it comes to kids and water, so I was watching Kellan like a hawk. When he was done swimming, I took off his life vest, changed him and grabbed him a juice, which he was wandering around with, watching the other kids swim."
And, in an instant, this seemingly innocent story turned terrifying for Katie. "As I was watching him, a large, blow-up whale blocked my view. I waited for a few moments from my lawn chair, trying not to be a hovering parent, when I noticed his juice cup floating away in the water. I ran over and found Kellan struggling to stay afloat in the pool. By the time I got there, he went under — arms stretched out, eyes open, reaching for me."
That's when this mom sprang into action. "I jumped in, fully-clothed and pulled him out," Katie remembers. He coughed and threw up, but otherwise, he was fine."
Rolling away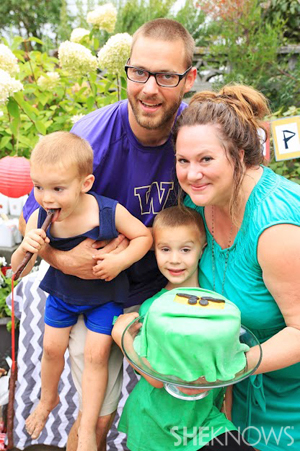 As a terrifying parenting moment and a good reminder to all of us to slow down and double-check those safety locks, buttons, clasps and clips, Sara, a mom of two boys, candidly shares her story. "I had put the boys in the double stroller and locked the brakes while I went back to close the garage door... or, so I thought. I heard the sound of a car driving by and when I turned around, the stroller was in the middle of the street. The car had just missed hitting them."
"I felt ice in my veins and my face felt hot," Sara tells us, a feeling that every mom has had at one moment or another. "I almost threw up. It was just a wake-up call to check those stroller brakes every single time and, more importantly, to remember to be more present."
Tell us: What was your most terrifying moment as a mom?
More on scary parenting moments
Bored kids turn violent
Teach your kids about stranger danger
How to help kids cope when Mom has cancer