Pregnant Celebrity
Photo Gallery
Happy Wednesday Hump Day — also known to us as Celebrity Baby Bump Day! We have rounded up the cutest pregnant celebrities of the week, including Rachel Zoe who has finally confirmed she is indeed pregnant with her second baby. Pregnant Jennifer Love Hewitt looks cute in a white tank (and hints about baby names!) while Simon Cowell was spotted out with his pregnant girlfriend Lauren Silverman. Danielle Jonas and Halle Berry round out our list of cute pregnant celebrities of the week.
(page 4 of 5)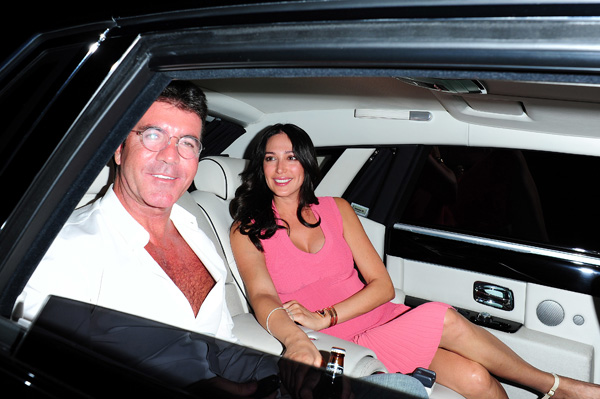 Simon Cowell and Lauren Silverman
Simon Cowell is embracing fatherhood! The X Factor judge and his pregnant girlfriend, Lauren Silverman, were spotted out together in New York City. The 36-year-old Silverman just finalized her divorce from Cowell's former best friend, millionaire Andrew Silverman.
"I feel very paternal right now. So I am very happy," Cowell, 53, told The Times of London.
So does this mean a kinder and gentler Cowell? "I can assure you. I won't go soft," he told the newspaper.
He said he did recently see the ultrasound of his baby (they are having a boy!) and described the experience as "surreal."
"You literally see this thing which is now alive moving around," he said.
The former American Idol judge told Neil Fox of Magic FM that he is embracing this next stage in his life.
"It was a surprise initially and some of the circumstances around this were very uncomfortable to say the least, but it happened and she's an incredible girl," Cowell revealed. "Then once I got used to the idea that I was going to be a dad, then I was really happy."
Next up: Pregnant Halle Berry wears yet another gorgeous maternity dress