Pregnant Celebrity
Photo Gallery
Happy Wednesday Hump Day — also known to us as Celebrity Baby Bump Day! We have rounded up the cutest pregnant celebrities of the week including Megan Fox, who was spotted with her son Noah. Pregnant Jennifer Love Hewitt was spotted in a bump-hugging black dress, while Danielle Jonas showed off her sporty maternity style. Devious Maids star Dania Ramirez, who is expecting twins, looked cute in a bikini while pregnant Fergie rounds out our list of cute expecting celebrities of the week.
(page 3 of 5)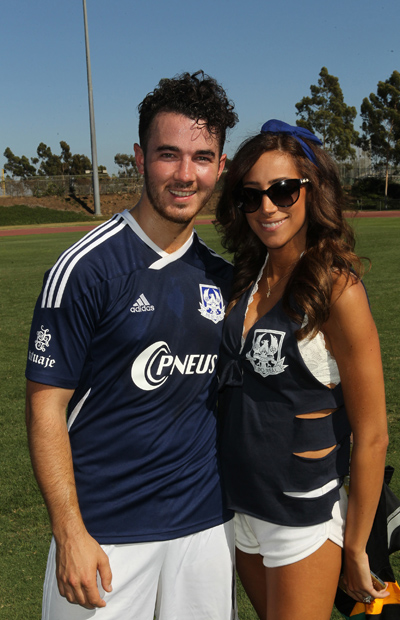 Danielle Jonas
Kevin Jonas and his pregnant wife Danielle Jonas looked sporty as they hosted a charity soccer match before the LA Galaxy game. Danielle showed off her little baby bump in a tank top paired with white shorts and tennis shoes.
The Jonas Brother singer and his wife are expecting their first child together, and Kevin recently revealed that her pregnancy craving is grapes!
"She can't stop eating them — like nonstop," he said.
Are you dying to know if the couple will be having a boy or a girl? If you download their new Jonas Brothers' mobile app you will find out the news first this Thursday, Kevin shared on his Twitter feed.
Next up: Devious Maids star Dania Ramirez shows off her twin baby bump