A special gift for Grandma and Grandpa
Grandparents' Day is September 8. Try whipping up a cute and personalized gift that any grandparent will love!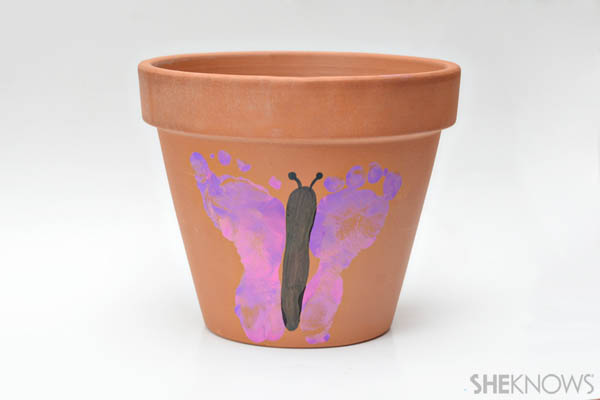 What you'll need:
flower pot
paper plate
craft paint
paint brush
paper towel
permanent marker
acrylic sealer (optional)
What you'll do:
Pour the craft paint on to the paper plate. If you are using more than one color of paint, use the paint brush to swirl the paint together.
Dip your child's foot into the paint.
Press your child's foot into the side of the flower pot.
Repeat steps 2 and 3 for the other foot. Press your child's foot into the pot so that the left footprint is on the right side and the right footprint is on the left side.
Draw the body of a butterfly in between the two footprints.
Allow the paint to dry. If the pot will be used outdoors, apply a coat of clear acrylic sealer to protect the footprints.
More crafts for kids
Popsicle stick crafts you haven't seen before
Fun flip-flop crafts for kids
5 Crafts inspired by favorite children's books