Personalized gift for Grandma and Grandpa
Grandparents' Day is September 8. This year, surprise Grandma and Grandpa with a handmade gift that is cute and functional!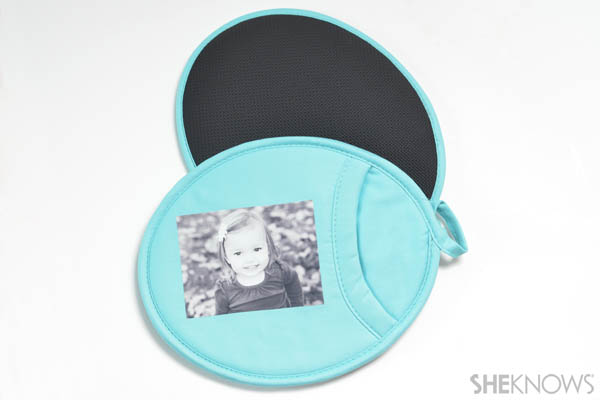 What you'll need:
pot holders
T-shirt transfer paper
printer
scissors
iron
What you'll do:
Print the photos on the T-shirt transfer paper. Use a photo editing software such as Picasa to re-size the pictures so that they are small enough to fit on the pot holder.
Cut out the picture from the T-shirt transfer paper.
Heat up the iron and iron the transfer on to the pot holder according to the package directions.
Once the photo is transferred, the pot holder is ready to use!
More crafts for kids
Bubble wrap crafts for kids
Easy ocean-themed crafts for kids
Popsicle stick crafts you haven't seen before