Cute AND functional Grandparents' Day craft
Don't forget! Grandparents' Day is September 8. This year, surprise Grandma and Grandpa with handmade coasters that they can use all year long!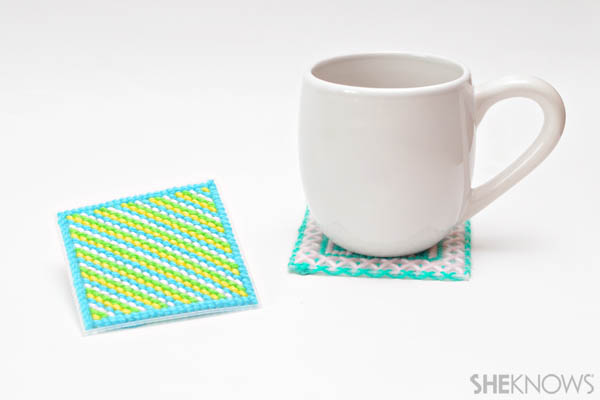 What you'll need:
plastic cross stitch canvas
plastic yarn needle
yarn
scissors
What you'll do:
Cut the plastic cross stitch canvas down to the size of a coaster, approximately 4 inches by 4 inches.
Thread the yarn needle with your first color of yarn. You can use as many colors as you like.
Start sewing a pattern into the cross stitch canvas with the yarn. You can sew through every square, or skip around.
Switch colors as you sew to make patterns with the yarn. Keep sewing until the entire coaster is covered. Tuck any loose ends of yarn under the stitches in the back of the coaster to hold them in place.
More crafts for kids
Bird feeder crafts for kids
Make your own chia pet
Bubble wrap crafts