Baby names from the Netherlands
Dutch baby names are melodic and unique, and have a lovely sound to them. Is a Dutch name right for your baby boy or girl?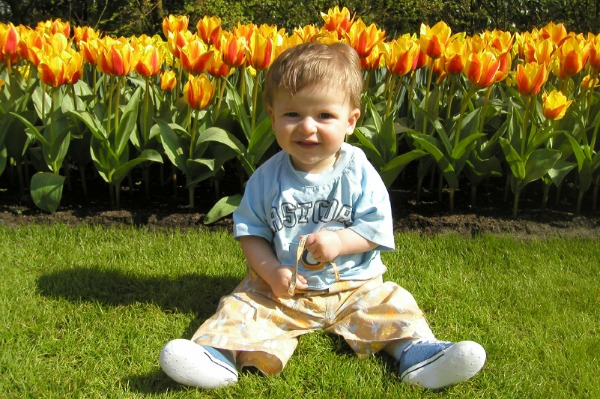 The Dutch language is closely related to German and English and is spoken by people in the Netherlands, Belgium, Suriname and in several other countries around the world. With over 23 million native speakers, there are plenty of Dutch names to choose from.
Many Dutch-speaking folks have names that seem familiar to us because they are Dutch versions of names that we've given our children for generations. They may be spelled and pronounced differently, but if you have Dutch ancestry — or are looking for a unique way to name your child after a family member — these names may get you started on the right path.
Naming customs
After a baby is born, Dutch parents have three days to officially register his or her name. One common custom in the Netherlands is that mom and dad give their baby a more formal name, perhaps to honor grandparents, while the child goes by a more informal — and more youthful-sounding — nickname.
We've included longer, more traditional names as well as shorter versions of some of the more popular names. Which names stand out to you?
Dutch baby names for boys
Aart: Short Dutch form of Arnold
Adriaan: Dutch version of Adrian
Bastiaan: Dutch short form of Sebastiaan
Braam: Shortened Dutch form of Abraham
Casper: Dutch version of Jasper
Christiaan: Dutch form of Christian
Ferdinand: Popular in the Netherlands
Gerard: Popular Dutch name
Gerben: This name means "spear, brave"
Ingaas: Dutch form of Ignatius
Jeroen: Dutch form of Jerome
Jochem: German and Dutch form of Joachim
Jozef: Dutch form of Joseph
Laurens: Popular name in the Netherlands
Maarten: Form of Martin
Marnix: From a Dutch surname
Servaas: From a Latin surname, Servatius
Sjors: Dutch version of George
Dutch baby names for girls
Anneke: Dutch version of Anna
Brigitta: This is the Dutch form of Bridget
Doutzen: A popular Dutch supermodel
Elke: Frisian version of Adelheid
Evelien: Dutch form of Evelina
Geertrudia: Dutch version of Gertrude
Gisela: Dutch form of Giselle
Heleen: Dutch version of Helen
Ilse: This pretty name is pronounced like Ilsa
Click the banner to check out our database of over 30,000 baby names >>

More baby names
Beautiful Japanese baby names
Snazzy hipster baby names
Hot baby names for boys and girls