Pregnant Celebrity
Photo Gallery
Happy Wednesday Hump Day — also known to us as Celebrity Baby Bump Day! We have rounded up the cutest pregnant celebrities of the week, including pregnant Jennifer Love Hewitt and Glee's Heather Morris. Kevin Jonas' wife, Danielle Jonas, showed off her baby bump for the first time, while Fergie shared pictures of her growing baby bump in an itty-bitty dress. Jack Osbourne's pregnant wife, Lisa Stelly, rounds out our list of cute pregnant celebrities of the week.
(page 2 of 5)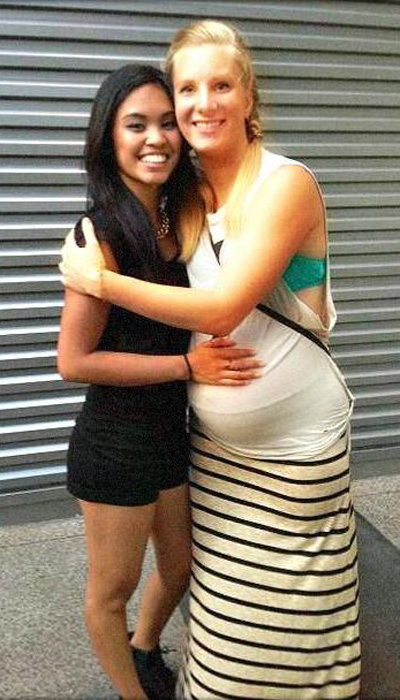 Heather Morris
Pregnant Glee star Heather Morris was spotted at Beyonce's concert recently and took the time to pose with a fan — and even let her touch her baby bump!
Morris actually used to be a back-up dancer for Beyonce before Glee, so we are sure she got some good seats!
The actress, who plays Brittany Pierce in the hit Fox show, dressed her baby bump in a long striped skirt paired with a tank top with a blue bra peeking out underneath.
Morris is due in September with her first child with her boyfriend and high school sweetheart.
"She's so cute. She just looks adorable. She just looks the same, except someone stuck a huge belly on her. Everywhere else, you're like, 'You're not pregnant,'" her Glee co-star Naya Rivera told Perez Hilton.
Next up: Kevin Jonas' wife Danielle Jonas debuts her baby bump