Fall is the perfect time for making a nice cozy scarf, and now
you don't need sewing skills to make one!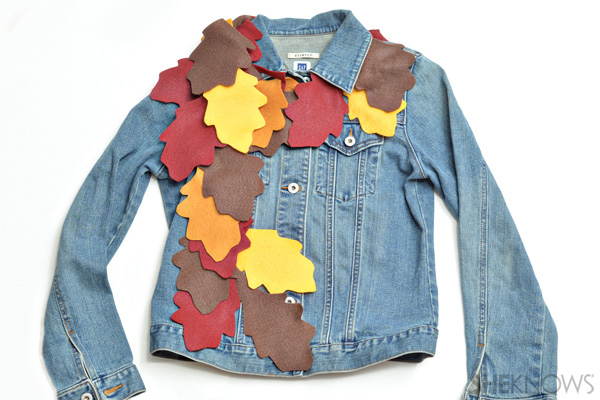 Check out this easy no-sew scarf tutorial for a cute fall scarf that kids can make too!
What you'll need: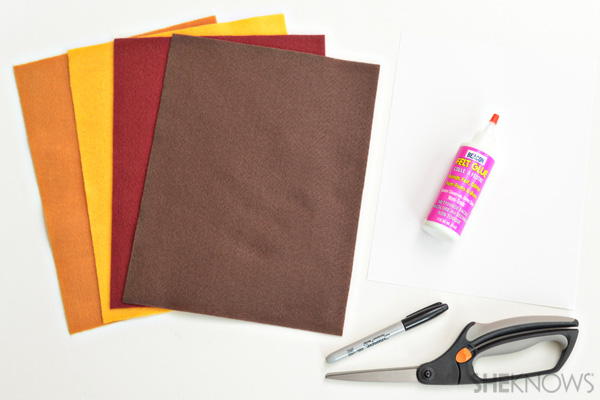 fall colored felt (approximately 14 pieces)
scissors
paper
marker
cardstock
felt glue
What you'll do: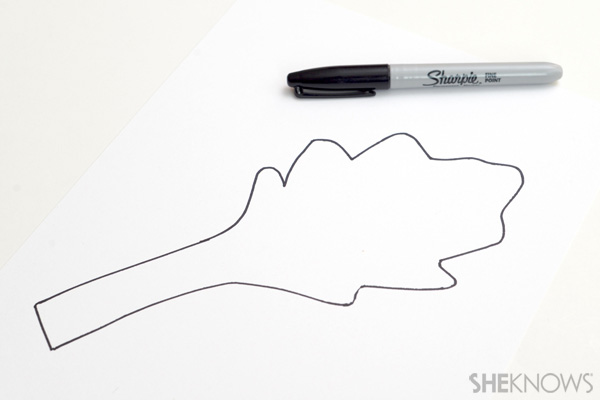 Use the marker to draw a leaf shape on the cardstock. You can draw your own leaf outline, or do a Google image search and print and trace the leaf outline. Draw the leaf with a stem that is 1 inch wide and 3 inches long.
Cut out the cardstock leaf and trace around it on the felt. You should be able to trace two leaves on to one sheet of felt.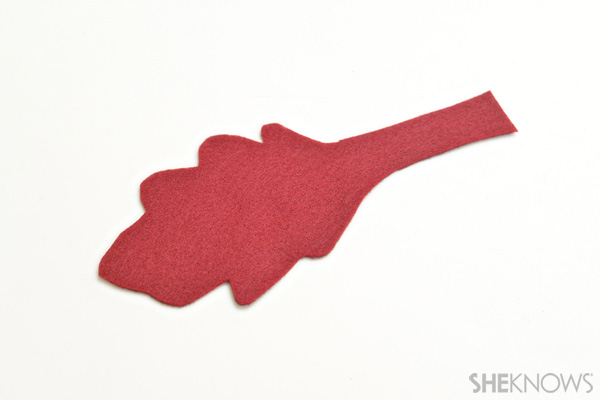 Cut out 28 felt leaves total.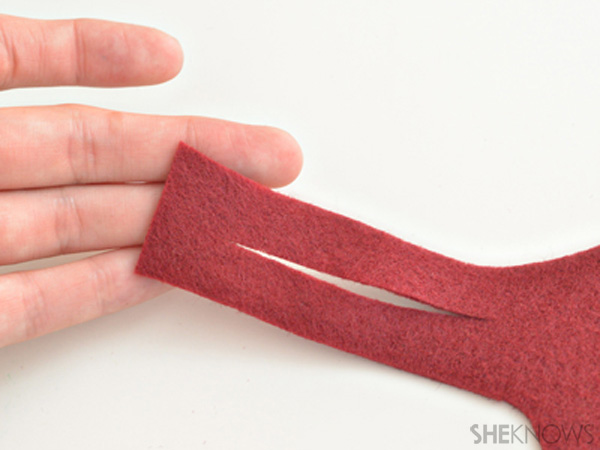 Fold the stem of each leaf in half, and cut a slit up the middle of it.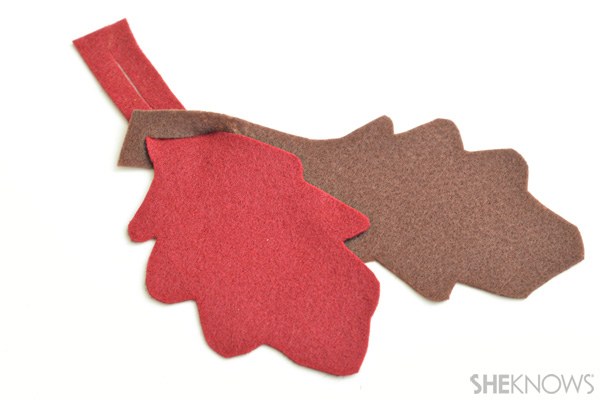 Slide the stem of one felt leaf through the stem opening of another, like shown in the picture. The leaf should be wide enough that it won't slip through the slit.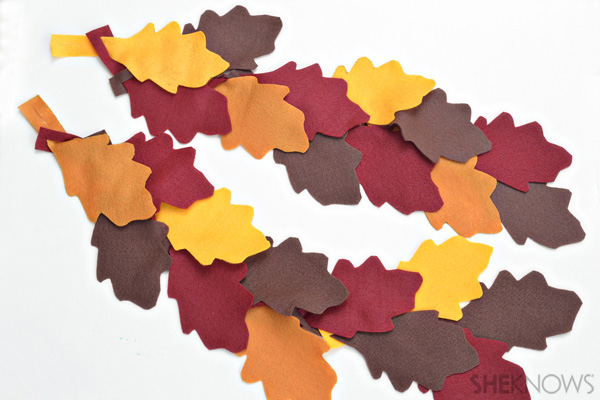 Divide your felt leaves evenly and make two chains of leaves.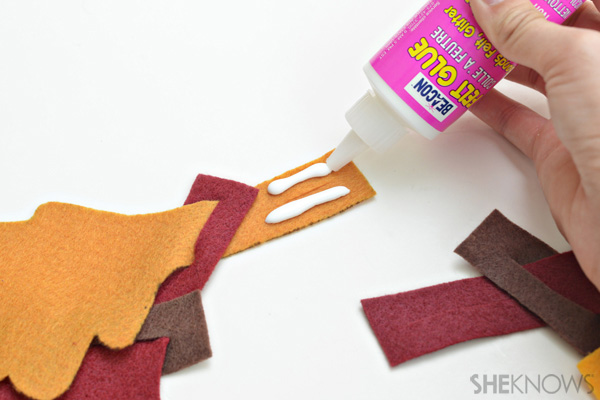 Place two lines of felt glue on the last stem of one half of the scarf.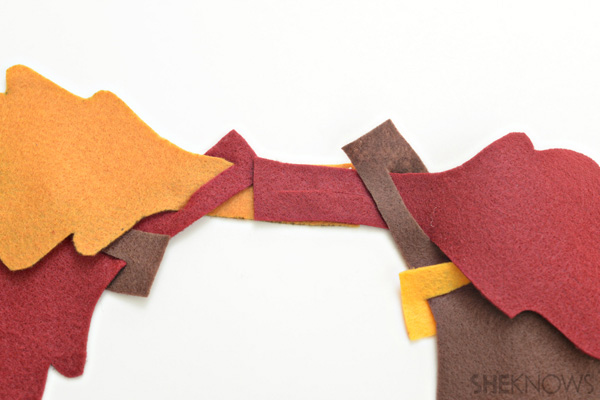 Press the last stem of the other half of the scarf on top of the felt glue, then set the scarf aside to dry. After the glue has dried, your no-sew scarf is ready to wear!
More fall crafts for kids
Fall crafts from nature
3 Fall crafts for kids
3 Simple autumn candle crafts