Fall for these cute
leaf pictures
The days are shorter, the air feels a bit cooler — yes, fall is finally here! There's just something about the changing of the seasons that inspires us to grab a bit of outdoor fun while we still can. What's more fun than a few kids and a big pile of leaves? Some of our favorite moms shared their favorite pics with us. Maybe you'll be inspired to rake a big pile and have a jump or two.
Loving the leaves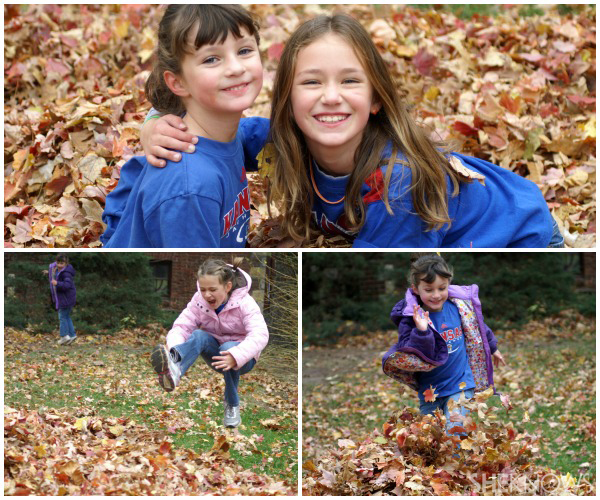 Jill McElroy, Mommy Speaks
We visit family in Kansas for Thanksgiving. My girls love to rake the leaves into piles bigger than they are and then jump into them. Eventually, the jumping will turn into a leaf fight. And then they will start all over again.