Easy craft kits for the creatively challenged
Not artistically inclined? We've found the best all-in-one craft kits
to help your kids create fantastic projects at home.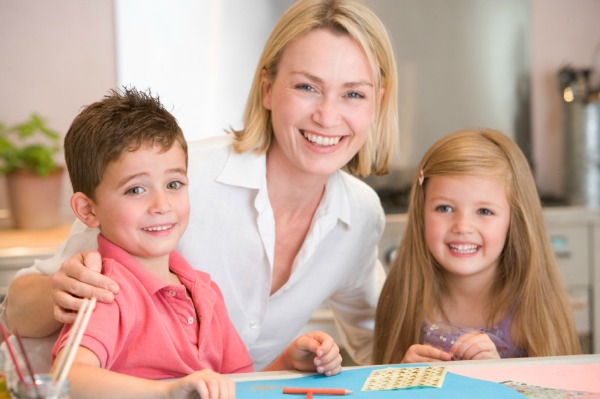 You don't have to be a preschool teacher to put together awesome crafts for kids. We've found the best all-in-one craft kits that include everything your child needs to create cute crafts and adorable art projects. Stock up for a rainy day or make craft time a regular activity in your home.
Make fashion headbands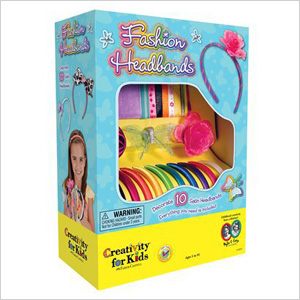 Does your daughter love wearing headbands and barrettes? Teach her how to make her own with a
Fashion Headband Kit
(Target, $16) that comes with ten headbands and all the cute ribbons and pom-poms she needs to express her personal style. This kit makes a great activity for birthday parties and sleepovers.
Learn beginner sewing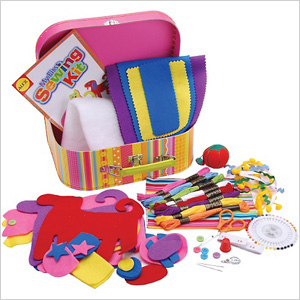 Introduce your child to sewing basics with a
My First Sewing Kit
(HSN, $30) made especially for kids. Thanks to pre-cut patterns, it's easy to take on basic stitches and create fun stuffed animals. This is a great kit for a child who has shown an interest in sewing toys, costumes and accessories.
Create your own crafts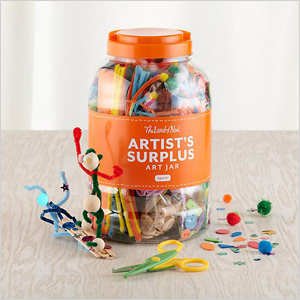 While some kids prefer structure, others would rather be set loose with art supplies. That's where the
Artist's Surplus Art Jar
(The Land of Nod, $29) comes in. Full of colorful things to twist, glue and stick together, it's perfect for kids who love to build. Throw some newspaper down on the kitchen table and let your little ones go to town.
Paint a birdhouse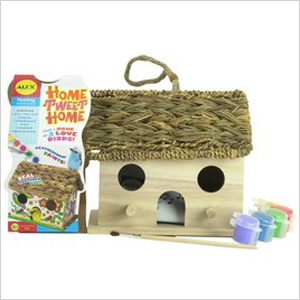 Not into woodworking? Don't worry, this
Home Tweet Home craft kit
(Joann, $15) comes with a fully-assembled birdhouse. Decorate the house with weatherproof paints, which are included. Let your kids decorate this one with limited supervision, then help them hang it in the yard, add some birdseed and invite birds to make themselves at home.
Put together a model plane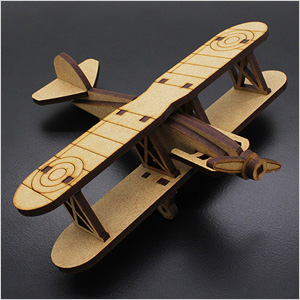 Serious model airplane kits are best for older kids, but if you have a little one who's interested in model airplanes, you can start small. The
Bi-plane Laser Cut Wood Model
(Hobby King, $3) lets kids easily pop out pieces and snap them into place. This makes a quick and budget-friendly afternoon project your child can display proudly.
Make a stepping stone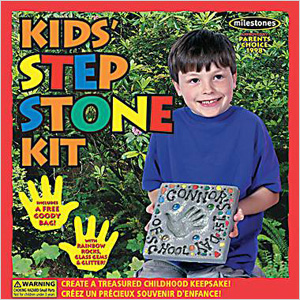 If you're looking for a project you can give to grandparents, this is a winner. The
Kids' Step Stone Kit
(Staples, $13) comes with everything you need to create a custom stepping stone for a garden or pathway. Made of real cement, the stepping stone makes a great keepsake. Pick up one for each kid. Be sure to supervise this project.
More projects for kids
Easy ocean-themed crafts for kids
Bug hunt crafts for kids: DIY bug net
Clothespin crafts for kids