Pregnant Celebrity
Photo Gallery
Happy Wednesday Hump Day — also known to us as Celebrity Baby Bump Day! We have rounded up the cutest pregnant celebrities of the week, including Megan Fox, who just announced she is pregnant with her second baby. Pregnant Jamie Lynn Sigler just celebrated a baby shower with Lea Michele, while pregnant Danielle Jonas shared her first ultrasound. Stylish moms-to-be Fergie and Halle Berry round out our list of the cutest pregnant celebrities of the week.
(page 2 of 5)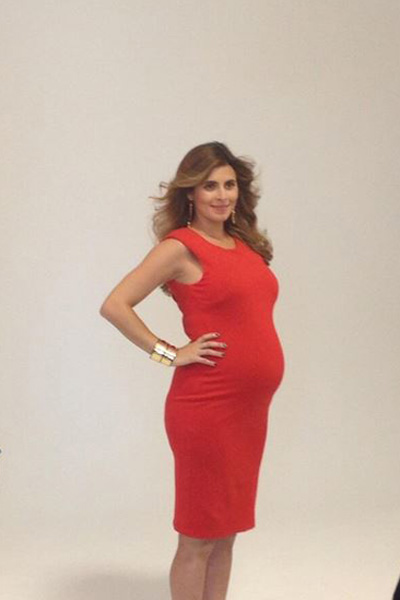 Jamie Lynn Sigler
Pregnant actress Jamie Lynn Sigler shared this photo on Twitter of her bump-hugging red maternity dress from a photo shoot with American Baby magazine. The Sopranos star and her fiancé Cutter Dykstra are expecting their first child, a boy, within the next few weeks.
Sigler, who is in her last trimester of pregnancy, recently celebrated her baby shower at Caulfield's Bar and Dining Room at the Thompson Beverly Hills surrounded by her girlfriends, including Glee star Lea Michele, who made her first public appearance since her boyfriend Cory Montieth died from a drug overdose.
The Guys with Kids actress recently told Us Weekly that she is enjoying her pregnancy. "The first few months were not fun," she said. "I got hit pretty hard, but I feel fantastic now. It's the most natural thing your body can do. I have no part in anything that's happening with the baby. I'm just kind of a vessel, so it really is a miracle and it really is an exciting time."
Next up: Kevin Jonas' wife, Danielle, shares her ultrasound!
Photo credit: Jamie Lynn Sigler Twitter