Pregnant Celebrity
Photo Gallery
Happy Wednesday Hump Day — also known to us as Celebrity Baby Bump Day! We have rounded up the cutest pregnant celebrities of the week, including Fergie, who celebrated her pregnancy with an outrageous "gayby" shower! The Real Housewives of Atlanta's Kim Zolciak is pregnant with baby No. 5 and showed off her baby bump via Twitter, as did pregnant Jaime King, who looked gorgeous in a white bikini. Pregnant Halle Berry and Courtney Mazza round out our list of cute pregnant celebrities of the week.
(page 4 of 5)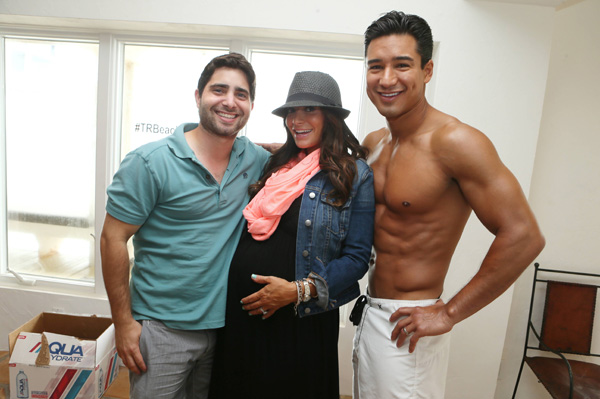 Courtney Mazza
Pregnant Courtney Mazza showed off her baby bump at the LYFE Kitchen beach house powered by Kia — but, who are we kidding, a baby bump can't compare with Mario Lopez's amazing abs!
The Extra! host and Mazza are expecting their second child together in September. The cute couple had fun at the beach house as they played in the Malibu sand with their daughter, 3-year-old Gia.
"She's doing great," Mario told Life & Style of his wife, revealing that she has been craving watermelon. "I pamper her all the time anyway, but it just goes up to another level when she's pregnant."
"She eats pretty much everything. She is not a picky eater. She's a good eater and I love that!" he added.
Next up: Pregnant Halle Berry is wonderful in white
Photo Courtesy of LYFE Kitchen beach house