Family dinner night in the great outdoors!
Everyone loves the quintessential summer cookout and campout. Transform the backyard into a summer night's getaway complete with fun nighttime activities and tasty treats!
10 Fun kebab recipes for the grill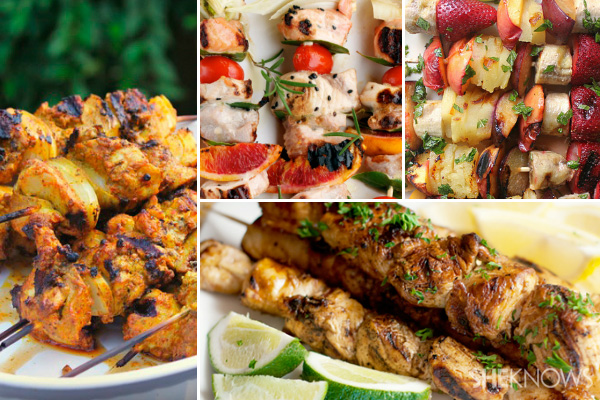 Put down the boring old marinades. There's a new kind of kebab in town. Kebabs are a healthy and fun alternative to the typical backyard burger, and they're also impossibly easy. Just add marinated meat, tasty veggies and even various cheeses for a hearty, satisfying grill-tastic treat. There's no need to go the old chicken-in-Italian-dressing route. Spice up your kebab routine with exotic flavors like chicken tikka, miso and more. Click here to view the gallery!
2
So cheesy!
Cookout recipes using our favorite dairy product
Who can resist cheese and shells? It's a classic combination that satisfies every time. We scoured the web for some seriously hearty mac-and-cheese recipes with a twist.
Lobster mac and cheese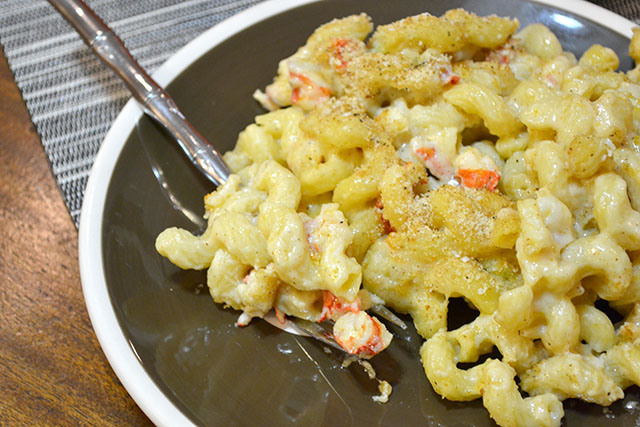 Upscale lobster meets a rich, cheesy sauce with cayenne, dry mustard and Gruyère. It's not your typical mac-and-cheese recipe with these easy, creative twists. If you have a taste for something cheesy and no time for something labor intensive, try Velveeta Ultimate Cheeseburger Mac Cheesy Skillets. It's perfect for the mom on the go.
Zesty mac and cheese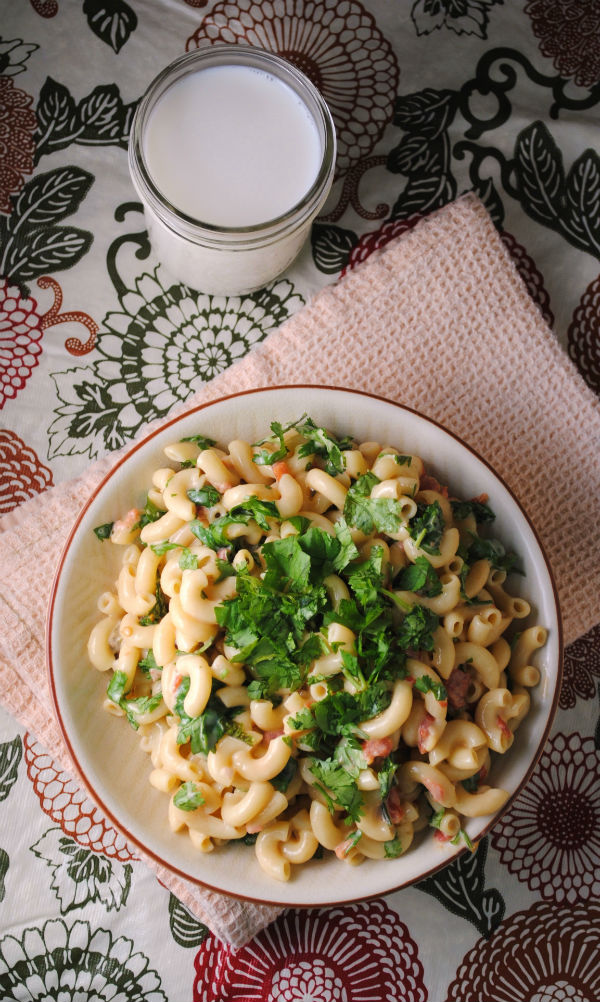 Just plain macaroni shells and cheese sauce are so five years ago. Now the typical recipe can be spiced up with RO*TEL diced tomatoes and green chilies — a simple twist with a massive punch.
3
Celebrate the outdoors with a neighborhood BBQ
What's more summer than a neighborhood barbecue? Get the neighbors and family together for an amazingly good time this season, starting with a theme. Build your menu around your theme. For example, if you choose to go tiki with it, the honey chipotle lime chicken and fruit kebabs above make brilliant additions. Plus, it's an excuse to wear a grass skirt. When night falls, build a bonfire for s'mores. If a bonfire just isn't an option, put the graham crackers, marshmallow and chocolate in a foil envelope and grill them! It'll be a messy treat the whole neighborhood will love.
4
Transform your backyard into a campsite
These warm summer nights are brilliant for hosting an overnight camp, where parents and kids can bond while experiencing the outdoors in the safety of their own home.
Look to your local forecast to make sure it'll be a clear night. Then dig out the tent or make one of your own using sheets. Once built, it's time for the fun!
S'mores can be made over the flame of a traditional backyard barbecue. They're the perfect ooey-gooey companions to old family stories — maybe even ghost stories! Let your kids experience all of the wonderful memories you have from camping as a child.
Tell us
What's your favorite part of a backyard barbecue? Share in the comments below!
More family night ideas
Bring a little Italy to your dinner table
Everyone, it's pizza party time!
Host an Asian fusion family dinner night