So much more than fried rice and noodles
Although it is the Year of the Snake according to the Chinese zodiac, we don't suggest you start introducing reptile dishes to the dinner table. However, you can get inspired from Asian cuisine to create these tasty, kid-friendly recipes!

That's a wrap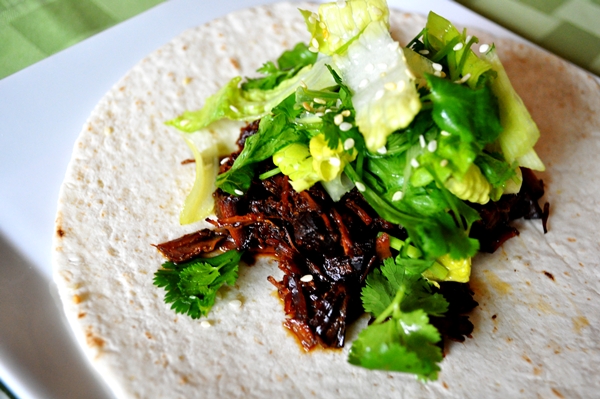 Kids of all ages can help out in the kitchen, from little ones tearing the cabbage to teens making stir-fry. When it comes to Asian-inspired recipes, some of the easiest for children to help out with include wraps — yummy lettuce wraps, fresh spring rolls and more.
For your special family dinner night, check out these Asian beef tacos. With the help of your slow cooker, this recipe is easy and delicious. When it comes to assembling the tacos, kids can add their own fixings wrapped up in a soft flour tortilla.
Get creative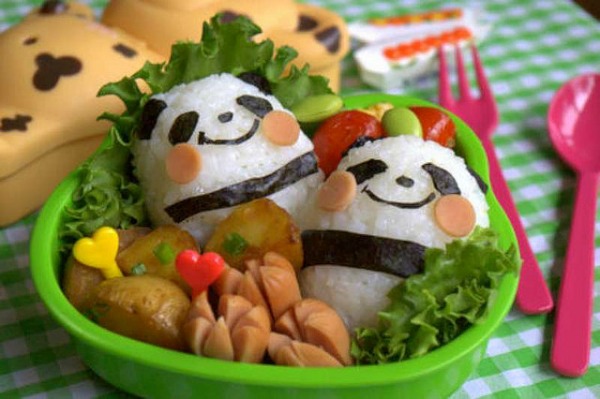 Do you love all those cute bento boxes that moms create for their kids' lunches? For Asian fusion dinner night, you can make something equally cute — like these rice pandas. Allow the kids to roll the rice into shape and then use seaweed strips and other veggies to create the faces on these adorable, edible pandas.
Sweet treats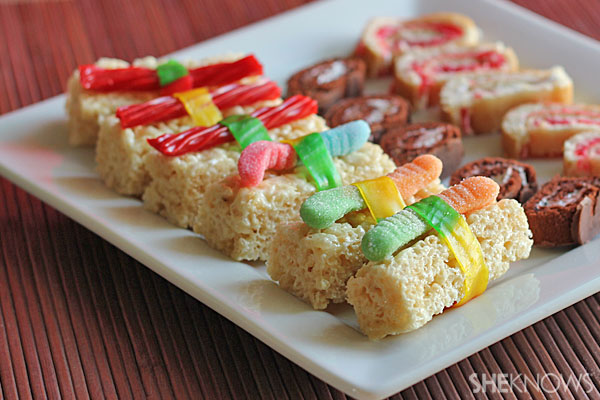 You love sushi, but your kids turn up their nose at the thought of it. If your little ones are too young to dive into raw fish, you can create a variety of faux sushi treats instead. Everything from PB&J to lunch meat can be used to create "sushi." However, our favorite is the dessert sushi you can make with rice cereal treats.
Your kids will never find this sushi gross! Sweet "nigiri" is the perfect dessert for your Asian fusion dinner night. Get started by cutting rice cereal treats into 1-inch by 3-inch pieces. Top each piece with gummy worms or other candy and wrap it with a strip of fruit roll-ups. Check this link to get more details on how to make faux kid-friendly sushi.

Asian-themed decor
Paper lanterns are an easy (and inexpensive) way to get into the Asian theme. You can go a step further by creating a Bonsai tree centerpiece or decorating your dining room with lucky bamboo plants or cherry blossoms. Place paper fans next to each place setting or use polished river stones (with names painted on them) as place cards to get into the Asian-inspired theme.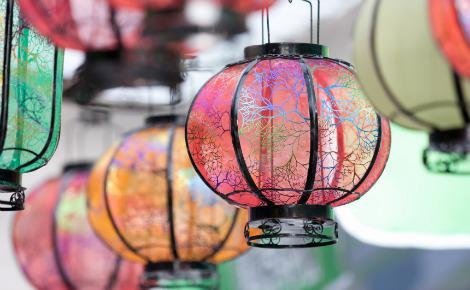 ---
Why kids need to know about world cultures
Throughout childhood, it's important for kids to be exposed to a wide variety of cultures. From a young age, parents should teach their children about different countries, cultural practices, languages, traditions and religions. This will help them establish a sense of their own identity as well as understand and appreciate the differences in others.
Kids will encounter and communicate with people from various cultures throughout their lives. If you expose them to as many cultures as you can while they are young, they will be able to connect with people and understand their differences (and similarities) without judgment or fear.
Though an Asian fusion dinner is a lot of fun, culture isn't just about food. Leading up to your special dinner night, introduce your children to different Asian cultures, languages and traditions through festivals, community events, books, music, movies and more. Your local library is a fabulous place to get started, and the Internet provides a seemingly endless number of resources that can spark and foster your child's interest in various cultures.
More family night ideas
Little Italy night
Pizza party
Host a Mexican fiesta family dinner