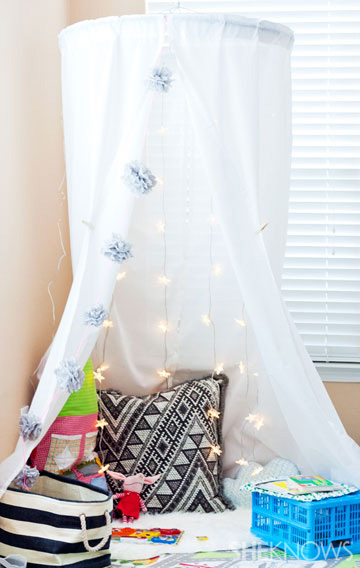 A little bit of magic
Want to bust the boredom and really impress your kids? Create this impressive fort with materials you probably already have around your house.
On slow summer days, the kids have taken to constructing forts with whatever materials they can get their hands on. Finding that the living room couch cushions were more often on the floor than on the couch itself, I figured it was time to put together a dedicated fort for my little builders. This project came together quickly, and if you don't have any curtain panels to spare, you can purchase a pair from Ikea for just $10.
To make your own fort, here's what you need:
Materials
Large plastic Hula-Hoop, approximately 32 inches in diameter
2–3 drape panels that are at least 57 inches wide
Duct tape
Medium-weight cord or rope
Tools
Scissors
Hacksaw
Ceiling hook for installation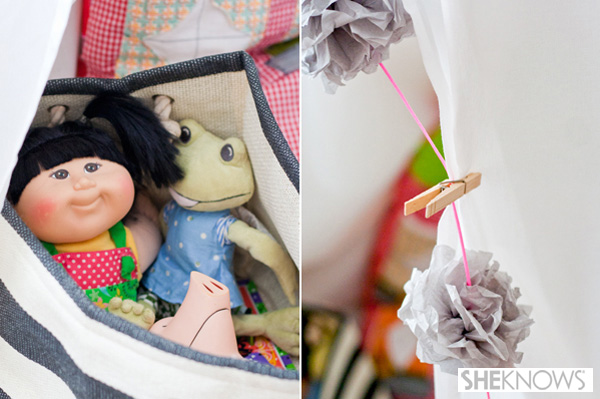 Saw through Hula-Hoop so it opens up.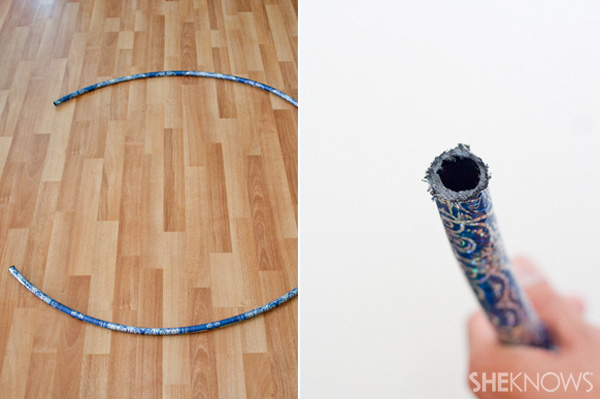 Thread end of hoop through curtain panel.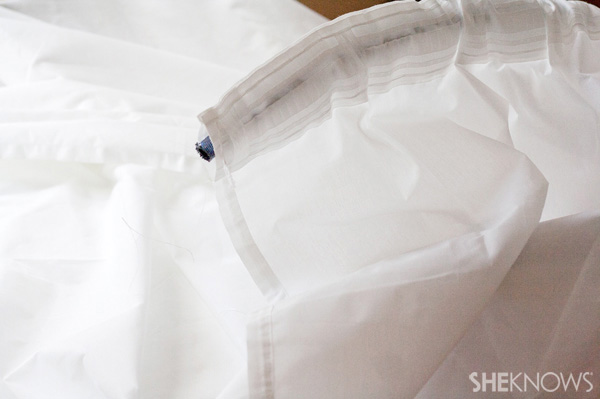 Thread the remaining panel(s).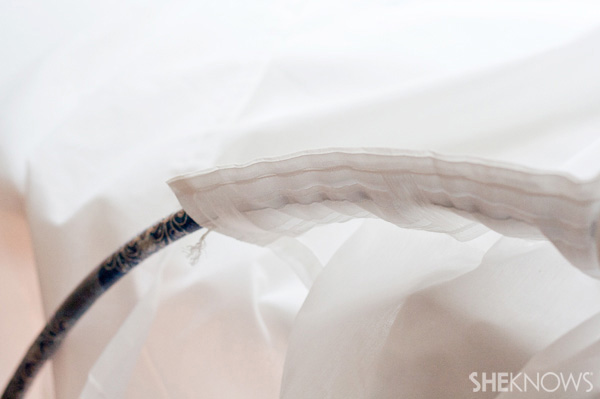 Close up hoop with duct tape.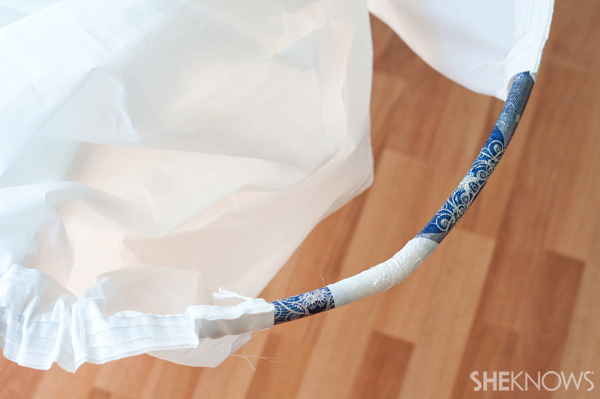 The hoop's color can be seen through gaps between the curtain panels, so
attach a piece of duct tape to cover the design.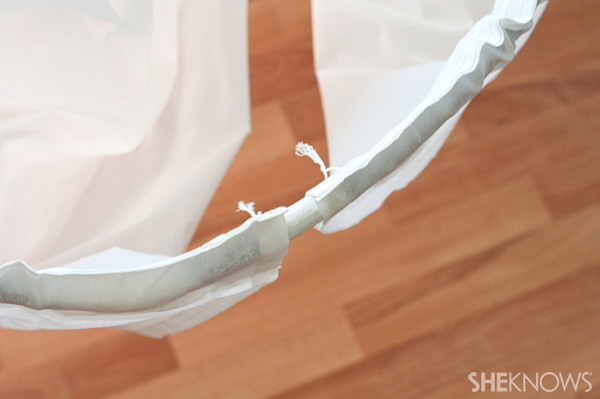 Tie a cord across the hoop's diameter (being careful not to make it too taut) by knotting the cord around the hoop at both of the cord's ends, in the spaces between the panels.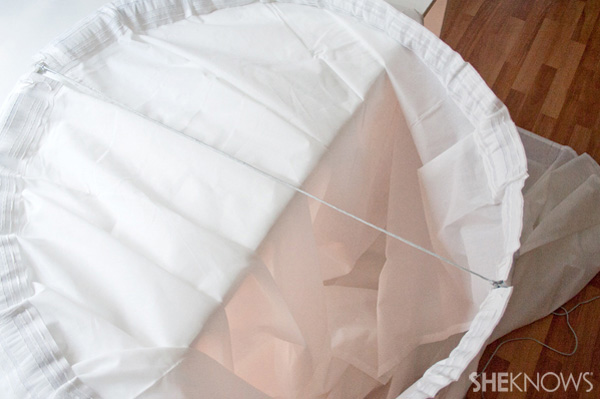 You will need to tie another piece of cord to the hoop perpendicular to the first, forming a cross for stability when the the fort is suspended from the ceiling.
But first, snip holes in the fabric where you will pass the cord through and around the hoop.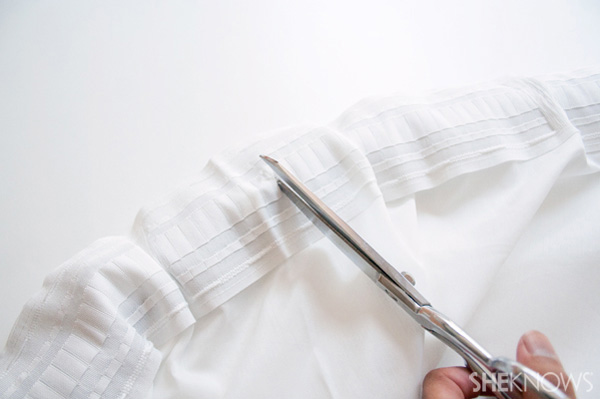 Make knots on both ends of both cords.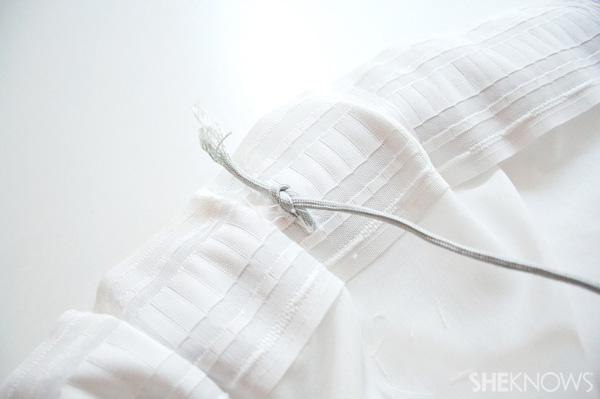 Take a piece of cord about 16 inches long and loop it around the point where the two cords cross.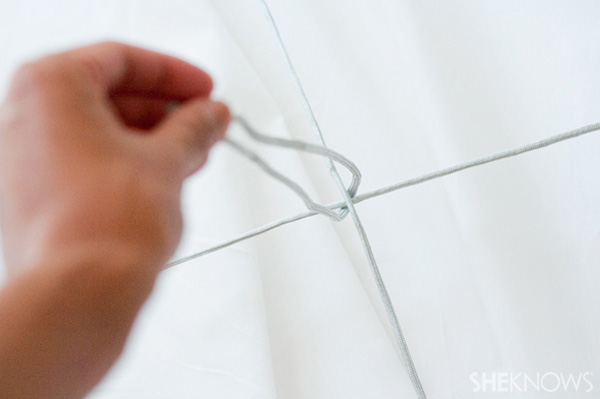 Knot the 16-inch cord around itself at the point where the other two cords cross.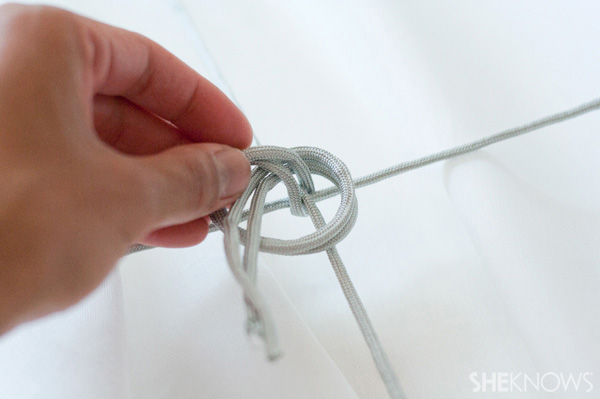 Make another knot higher up, toward the end. Your fort is ready to hang!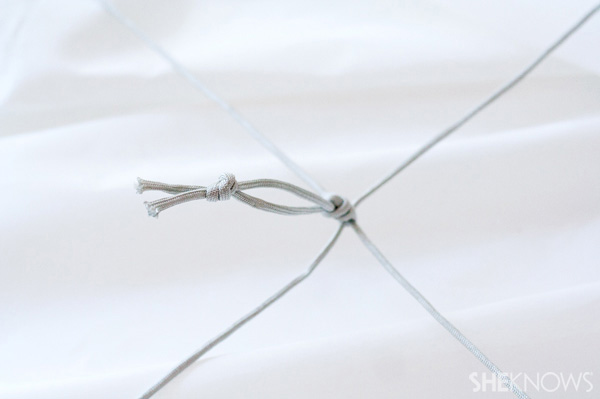 12
Enjoy
Hang the fort by attaching the loop to a ceiling hook. Your kids can now decorate the fort with anything they like (see picture below for suggestions). Enjoy!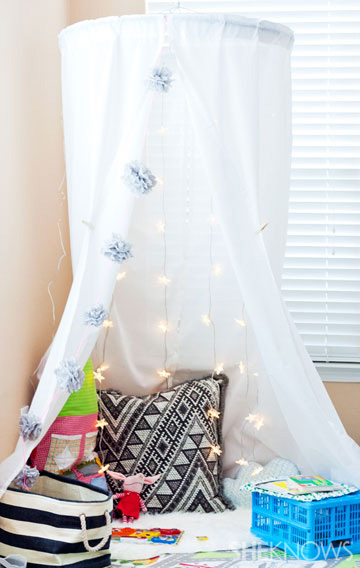 More fun projects from SheKnows
How to build a backyard pillow fort
Cool canvas art crafts
Make an indoor terrarium for kids