Young women to look up to on television
While young women should ideally turn to real people when it comes to role models, it's inevitable that most tweens and teens are going to be influenced by TV. If you're looking for fictional women to inspire your daughter, check out these six fictional role models for teen girls.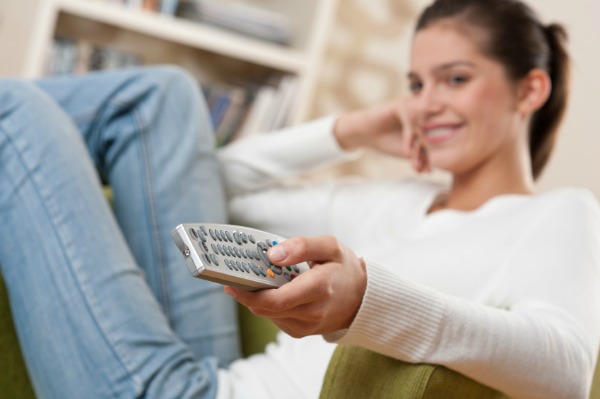 Whether you like it or not, your daughter is likely to idolize fictional characters at some point during her tween and teen years. You can't control what she likes, but you can point her in the direction of these cool female characters who embody characteristics that girls can look up to.
Role models for younger teens
---
On Good Luck Charlie on the Disney Channel, Teddy Duncan is committed to her family. The premise of the show involves Teddy creating video diaries for her baby sister, Charlie. If you're looking for a show with healthy family bonds and a teen staying involved with her siblings, Good Luck Charlie is the way to go.
Available on Netflix streaming, A.N.T. Farm follows musical prodigy Chyna Parks as she navigates her high school's "Advanced Natural Talents" program. With a focus on the different ways that kids can excel, this is a fun show for younger teens with a captivating main character who strives to do her best.
Disney's animated series Gravity Falls may seem like an unlikely place to look for a role model, but Mabel Pines is a great example of a girl who does what she believes in without fear of judgment. Voiced by the hilarious Kristen Schaal, 12-year-old Mabel loves her twin brother dearly and always looks on the bright side.
Role models for older teens
---
ABC's sitcom The Middle features awkward teen girl Sue Sue Heck. Sue is different in many ways. She wears braces, has an unusual name, is left-handed and does poorly in sports. She's socially awkward but never stops trying to do her best. If your daughter doesn't feel like she fits in, she'll be drawn to Sue's determination and optimism in the face of feeling ignored.
MTV's Teen Wolf is not appropriate for younger teens, but if you have an older girl who is transitioning to shows and movies with adult content, this is a winner. Allison Argent takes the lead in her serious relationship with a boy. If you're looking for a smart, athletic female who is smart about sex (and sexually active), this is a unique chance to talk about safe choices.
Cult favorite murder mystery series Veronica Mars features a young woman who uses her cleverness to find out who murdered her best friend. Featuring adult themes, this is a show best suited for older teens. In addition to solving mysteries, Veronica faces relatable problems, like divorcing parents. Her intelligence is presented as her strongest asset.
More on teen girls
Easy updates for your teen girl's room
Boost your teen girl's self-confidence
Teen girls and breakups: Helping them move on